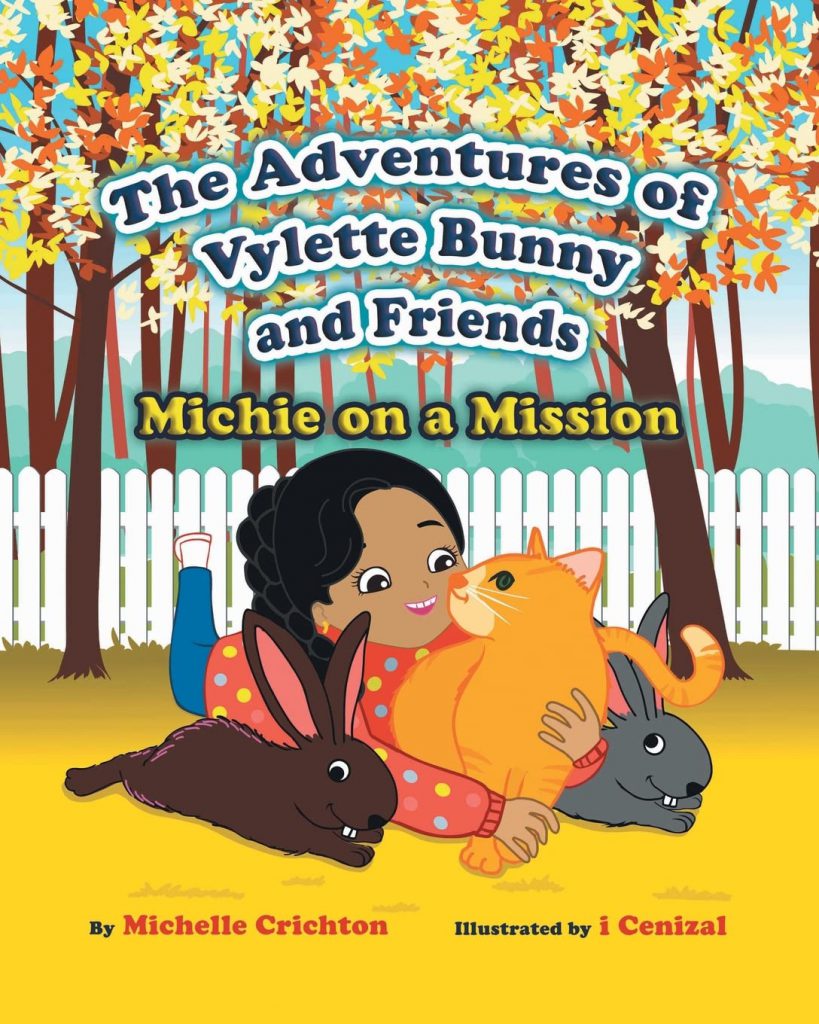 The Adventures of Vylette Bunny and Friends: Michie on a Mission by Michelle Crichton
The Adventures of Vylette Bunny and Friends: Michie on a Mission is the second book in the "The Adventures of Vylette and Michie" series, and this time, Michie is on a mission, "Operation Help Tuffy."
Michie is a kind and caring girl who loves being around animals and already has two pet bunnies, Vylette and Chocolat.
Michie loves them a lot and gives them everything they want, and they have a beautiful room and their own toys too.
One day, Michie meets a friendly but independent homeless tabby cat called Tuffy, so she takes him home and decides to find his owner or a new home for him. But Vylette and Chocolat didn't like Tuffy, as they felt insecure and lonely, so they decided to get rid of him.
Follow the adventures of Vylette and Chocolat in this super adorable book and how Michie uses her natural creativity, problem-solving skills, and intuitive awareness to help Tuffy.
This captivating story teaches about pet love, pet care, friendship, teamwork, and dealing with difficulty.
This charming picture book teaches children to help stray animals and encourages them to adopt a pet.
Perfect for 5+
Grab your copy from Amazon.