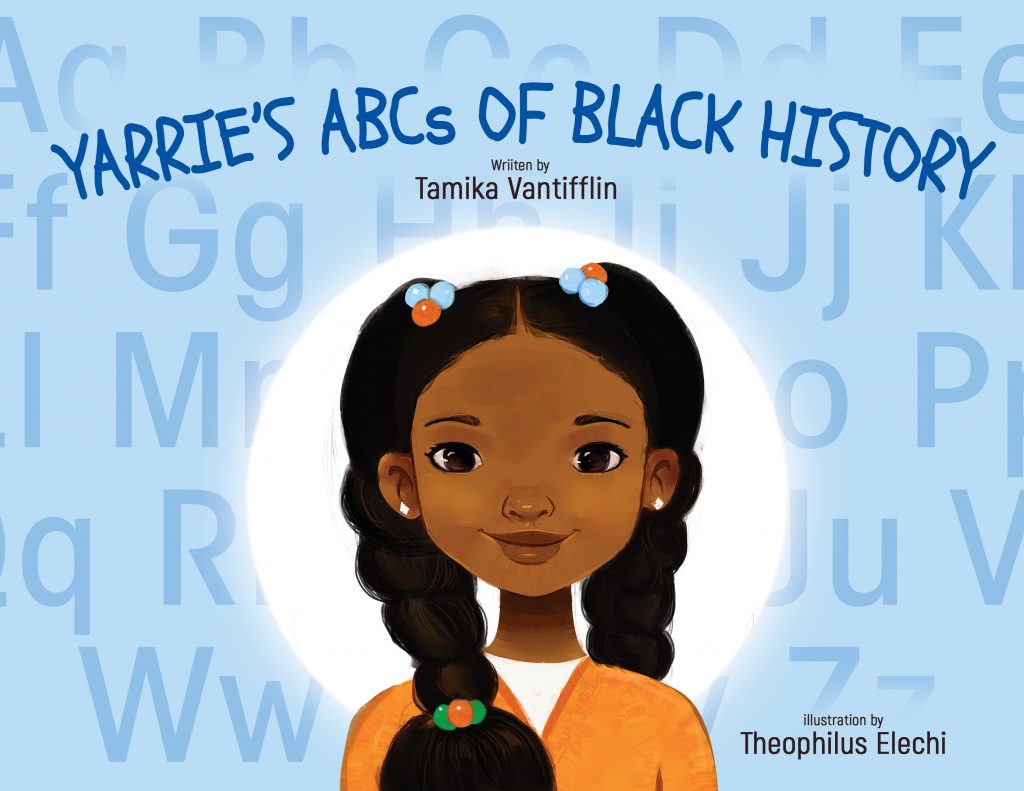 Yarrie's ABCs Of Black History by Tamika Vantifflin
Yarrie's ABCs of Black History is an inspirational and empowering book that teaches children about Black History and the great people from the past. This book is a fun learning journey from A to Z and develops a great pride and understanding in African-American children. This diversely illustrated children's book is intended to not only show the beauty and inspiration within Black history but also to encourage children to seek out this beauty within their own culture and history!!
This story follows a young Black Girl, Yarrie, who is nervous about her classroom project about important Black people from history, but there is a problem. Her project is incomplete as she is still missing a historical figure for the twenty-fifth letter: Y.
Follow Yarrie as she takes her class on a historical ABC journey about different black people in history, from Bessie Colman, the first black woman pilot, Nat King Cole, a famous African American singer to Lewis Latimer, who contributed to society and to the world we live in! 
I was amazed to see the knowledge and curiosity of these young children. Not only are they excited to know more about the great African American people, but to support Yarrie because she teaches them about black history.
It is one such inspirational book that encourages young kids to follow the footsteps of great people from the past and allow them to be proud of their noble work. This book also teaches about diversity, inclusion and empowers young minds to believe that they have the power to make a difference.
perfect for 5+
Website: https://yarriesabcbook.com/