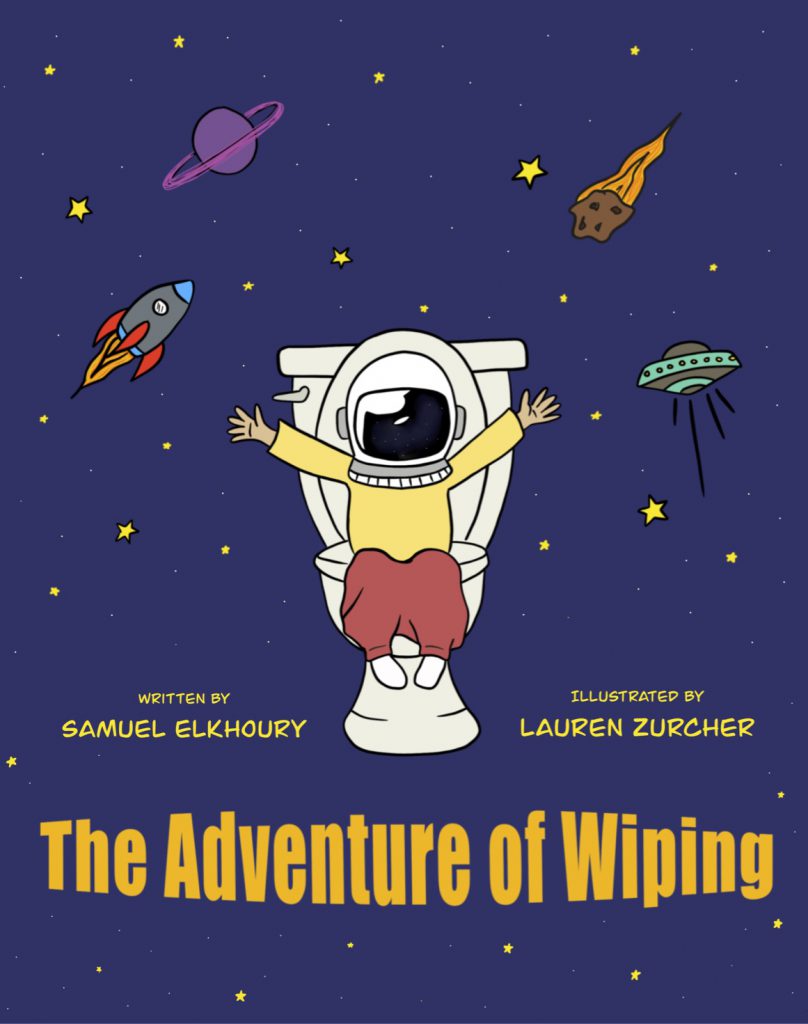 The Adventure of Wiping by Samuel Elkhoury
Get ready for this wiping adventure mission where the Spaceship is your washroom, the potty is your launch seat, the toilet tissue roll is the hero, and you are ready to launch some asteroids from outer space. And you have to wipe out all the traces too, but don't know how?
Then this picture book will take parents and children through the phase of post-diaper adventure where stinky-smelly asteroids and humourous wiping instructions make this book a rollercoaster learning journey.
This book will leave you breathless with its laugh-out-loud rhymes and outstanding illustrations.
If you need a good laugh, then The Adventure of Wiping is a perfect read with your children, and I'm sure everyone enjoys this hilarious book that teaches the art of wiping to your children.
Perfect for 1+
Grab your copy from Amazon.