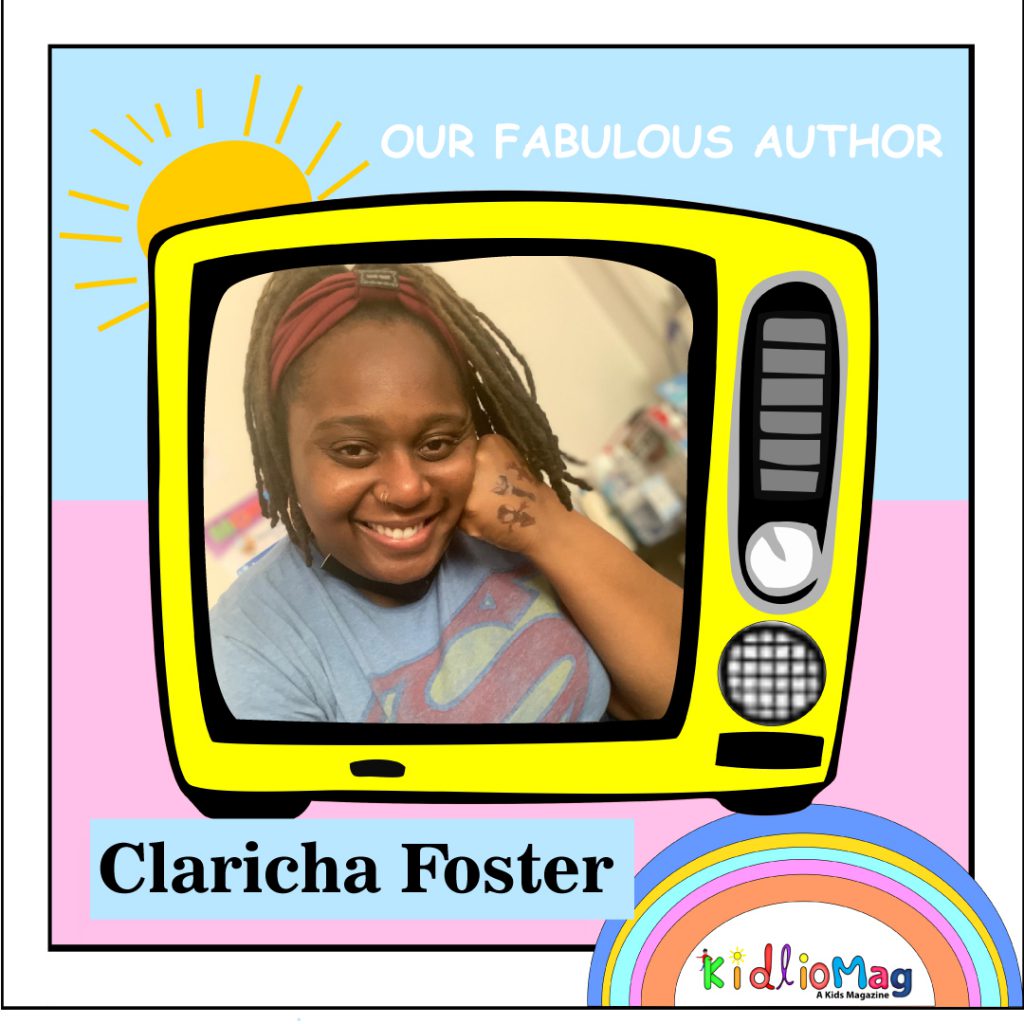 Q:  First tell us something about yourself?
Claricha Foster is an entrepreneur from Detroit. From K-12, she attended Detroit Public Schools. Claricha graduated from Cass Technical High School in 2006. She owns a childcare center in metro Detroit. She also co-owns a faith apparel line, God Be Goddin. This social justice focused woman of faith is a Michigan State University Spartan who holds a bachelor's degree in English and cognates in Child Development and Teaching English to Speakers of Other Languages. She received a Masters in Family Studies from Spring Arbor University after creating a program for the siblings of children living with Autism Spectrum Disorder (ASD). Claricha received her masters in counseling from Ashland Theological Seminary in 2019. A few weeks after receiving her third degree, she married her best friend, Tyrone Foster. She is a lifelong learner and educator who believes in the potential of every child.
Q: How and when did your journey start as a writer?
I started my journey as a writer at age 10 when my piece on diversity was published in the summer camp newsletter.
Q: When did you write your first story? Is it published or not?
I started writing my story in 2020. I published it in 2022.
Q: Tell us something more about your books?
My book, Preschool Pals, features five Black boys playing together and enjoying a meal with their teacher.
Q: Why do you choose kids as your reader ? is there any specific reason?
I've known that children were my audience since I was a 15 year old tutor. My love for children and children's literature has only increased with time.
Q: How did these stories and characters come to your mind?
I've spent the majority of my waking hours with 5 little boys since 2018. Their joy inspired me to write a book that didn't center morality or future. Just Black childhood joy.
Q: Do you want to leave any message for your readers?
Children deserve to see themselves depicted in books as they are now.