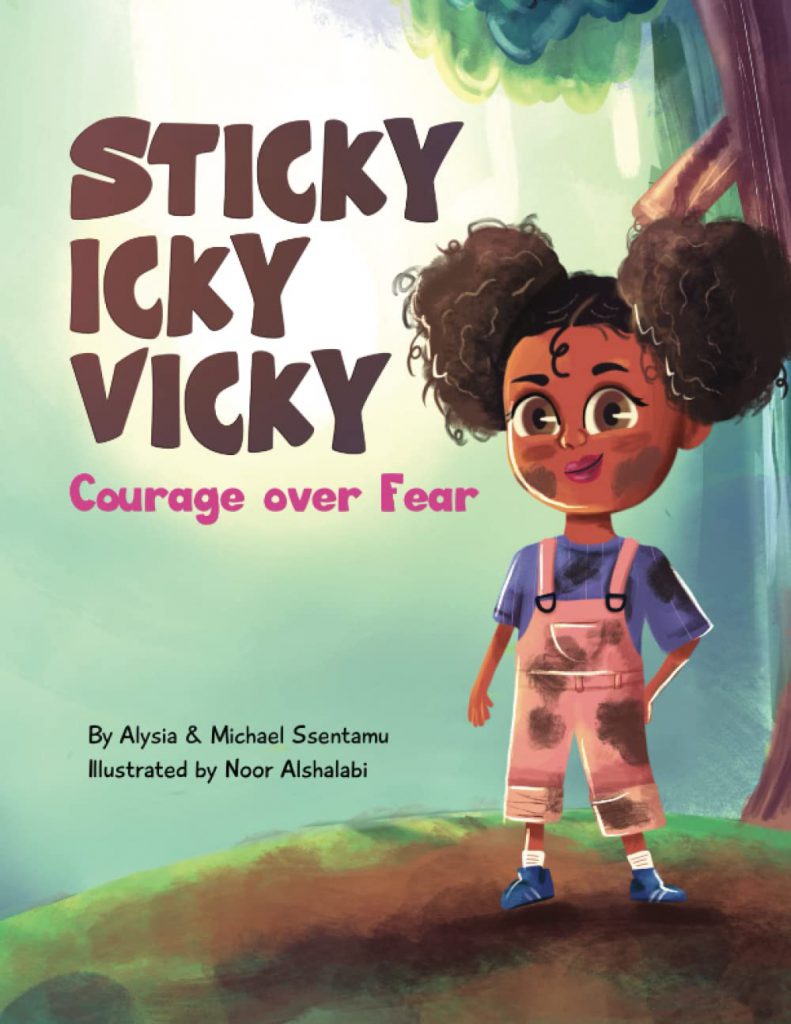 Sticky Icky Vicky: Courage over Fear by Alysia & Michael Ssentamu
Sticky Icky Vicky: Courage over Fear is a beautiful story that encourages children to overcome obstacles and gives them the courage to enjoy exciting new adventures in this big world.
Meet Vicky, a funny girl who loves to play outside with her friends Rhea and Betty, rolling on hills and sometimes playing in the mud. She is often covered in dirt, looking all icky and sticky. That's why her friends call her StIcky Icky Vicky.
She lives near a beach, but Vicky has a fear of water and doesn't even like to bathe because of an accident at the age of three. She wanted to have fun on the beach with her friends, but some negative voices in her mind were preventing her from going into the water.
Follow this incredible story of Sticky Icky Vicky to know what happens when Betty invites Vicky for her birthday party at the water park and how Vicky overcomes her negative thoughts with the help of her friends and family and determines to join the fun at the water park.
The story is very relevant for children and teaches children to face their fear and overcome them with the support of family and friends.
Vibrant illustrations make this book a fun learning experience for children.
Perfect for 5+
Grab your copy from Amazon.