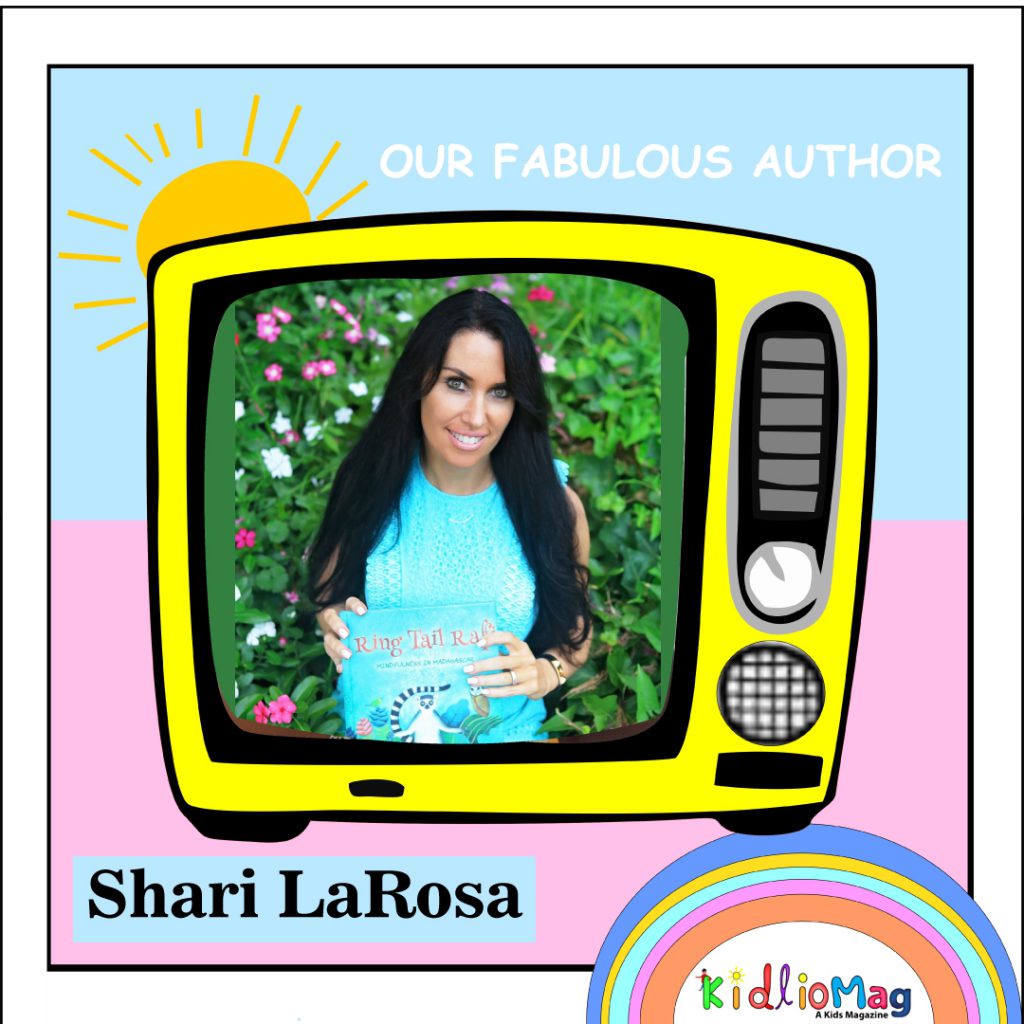 Q: First tell us something about yourself?
I am a licensed clinical therapist in private practice working with both adolescents and adults with a focus on treating anxiety. I am also a new empty-nester as both of my daughters are now enjoying their college years. I have an additional degree in childhood education with past experience teaching in elementary schools. In my spare time, I enjoy dance fitness, spending time with family and friends, time outdoors in nature walking my dog, time on the water and winding down with a good tv series in the evenings. I do have a passion for helping others relieve stress in their lives and I enjoy writing meaningful children's books that can help families enjoy more positive experiences together.
Q: How and when did your journey start as a writer?
As a therapist, I've witnessed how anxiety has been so prevalent in society, especially since the start of the pandemic. I began my journey as a writer with the intention to help children in particular, learn coping skills through the power of a story, allowing them to connect with the message in a deeper, more meaningful way. In efforts to reduce the stigma surrounding anxiety, my hopes were to facilitate conversation between children and their parents, teachers, therapists or other caregivers in their lives.
Q: When did you write your first story? Is it published or not?
I began drafting my first story 'Ring Tail Raffi – Mindfulness in Madagascar' in August of 2020. It was officially published with Gatekeeper Press, a hybrid publisher in July, 2021. I very much enjoyed the creative process and the collaboration between myself and my illustrator Alessandra Cimatoribus. She is a very talented, award-winning illustrator. I am a huge fan of the way she depicts animals in nature and credit her with bringing my story to life.
Q: Tell us something more about your book?
I don't want to give it all away, but the main character Ring Tail Raffi, a ring-tailed lemur, ventures on a journey seeking a mysterious magical red owl to help him conquer his worries and fears. Along the way he befriends a beautiful comet-moth, and together they travel to the Blue Ombre Cave, avoiding some danger along the way. Does Ring Tail Raffi find the Red Owl? You'll have to read it to find out. This book also provides relevant discussion questions to foster better understanding of mindfulness skills and facilitate conversation about anxiety. Included is a glossary to reinforce related vocabulary terms as well as Interesting Fun Facts about Lemurs.
This book can be appropriate for young readers with the assistance of their parents, and in focus groups has held the interest of children all the way through age12.
Q: Why do you choose kids as your reader? is there any specific reason?
The concepts of Mindfulness are not often introduced to young minds. As a therapist, I am often first introducing mindful concepts and techniques to adults struggling with intrusive anxious thoughts. Why not introduce mindfulness when children are young and provide them with skills to handle various levels of stress affecting their lives?

Schools are starting to incorporate mindfulness into their curriculums due to many positive effects shown in the mental health and well-being of children who practice these techniques. Research has shown that children engaging in mindfulness skills experience reduced stress, anxiety and reactivity. Additional benefits include improved self-esteem, self-awareness, improved empathy, and improved ability to manage emotions. The list goes on…Mindfulness has also been shown to help children increase their focus and attention spans, improve sleep, enhance positive outlooks and help with self-regulation. It has been very exciting to see my book being used in school curriculums and have received wonderful feedback from teachers!
Q: How did these stories and characters come to your mind?
I partook in an educational interactive Lemur experience and I learned much about lemurs and their native habitat. I found them to be such fascinating animals. This would be my future character of choice! I learned how critically endangered they are, and should not be considered as a pet. There are various conservation foundations set up to help preserve many lemur species. I felt a connection to the lemurs that I wanted to share with others and that led to casting my main character in my book as a lemur.
Q: Do you want to leave any message for your readers?

It has been my greatest pleasure writing and releasing this book! You can see further information as well as links to purchase on my author page ShariLaRosa.com and follow on Instagram @connectedmindcounseling
I hope to encourage open dialogue about anxiety so when children recognize symptoms of worry, there is greater comfort in disclosing their feelings with others they trust!