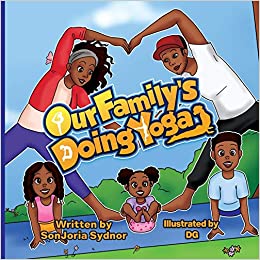 Our Family's Doing Yoga by SonJoria Sydnor
How to create time for family bonding amid all this busyness?
Our Family's Doing Yoga is a beautiful story about a family with three children who takes the reader on a journey of chaotic fun as they find an enjoyable way to bond through yoga and mindfulness. This book is full of family-friendly yoga poses and fun exercises that keep the whole family active and healthy.
Yoga can be fun to practice together as a family, and it helps strengthen bonds between family members and improve overall mental and physical health. This wonderful book helps keep our body & mind healthy and encourages everyone to get some exercise.
This book is an excellent resource for parents and teachers to encourage children to take up yoga and mindfulness exercises.
Perfect for 3+
Grab your copy from Amazon.