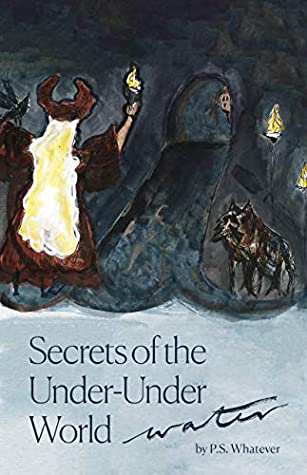 Book Review
Secrets of the Under-Under world: Water by P.S.Whatever

This book takes you on a magical journey to Under-Under World and an exciting and thrilling adventure for middle-grade readers.
This book sounds like non-fiction, but this is a fictional story set in a magical city Under-Under World, and Sam is stuck there, and she has no idea how to get back home.
Sam is an orphan girl, her brother is also down with a fever, her aunt is of no use, and she has no idea where to get food and medicine for them. She is fed up with her circumstances and starts stomping her feet and falls through the surface of the earth into the unknown. She lands in the Under-Under World, a lovely and mystical place ruled by The Great Hildinski, a wise and ancient woman. But her problems don't end here, only Hildinski knows her way back home, and she wants her to find a piece of their Sun that is missing. There are so many secrets that are revealed later in the story. Sam has to find the missing Sun and catch the thief who stole water. She meets a boy who helps her throughout. I love the character of Sam, a confident and courageous girl who is ready to face any hardship to save the world's resources.
The book cover is enough to grab the attention of readers.
The plot of the story is unique, a bit of fantasy with reality makes this book an entertaining read for younger kids. This book has a strong purpose and powerful motive, and the author tries to make us aware of what happens when we will not use our natural resources properly.
This book is available on Amazon.