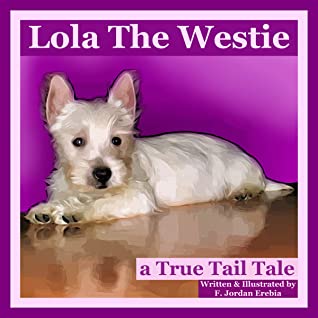 Book Review

Lola The Westie: A True Tail Tale By F. Jordan Erebia

Lola The Westie is a heartwarming rhyming picture book about a cute little pup Lola G. and her relationship with the author.
They both love each other a lot, play together, and always live together. Lola has tantrums like a queen, sometimes she is stubborn or sometimes playful. He loves to watch her play with the ball and cuddle her all day. This tail tale is about the love and warm connection that one lives through with our most loved pup friends, and the author explained his feelings very beautifully in a rhyming manner.
This book is a delightful read, and it encourages us to do something nice for these furry bundles of joy.
This book shows how animals are longing for love and care like us. Whether you have a dog as a pet or not, but real and playful pictures of Lola make you fall in love with her.

Perfect for 3+
This book is available on Amazon.