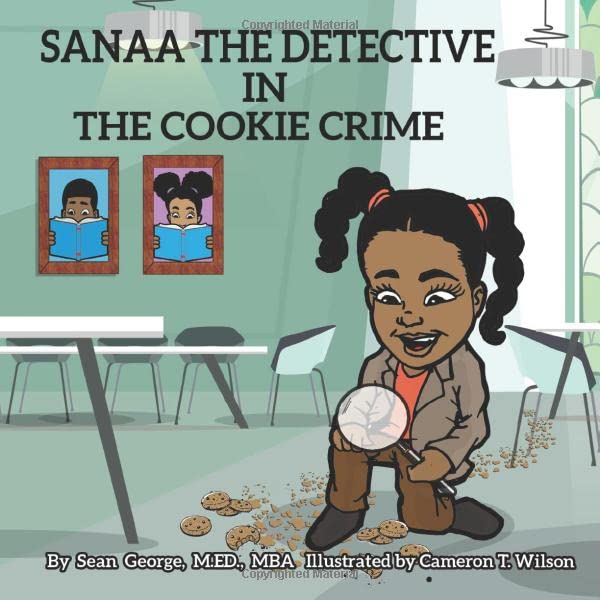 Sanaa The Detective In The Cookie Crime (Sanaa The Detective series) by Sean George
Anna loves chocolate chip cookies made by her mum, so she doesn't want to share with her friends Rachel, Michael, and Karen. But cookies are delicious, and her friends also want to eat them.
During lunch at school, someone has stolen some of Anna's cookies. She's hurt as she knows one of her friends took it, but they said they didn't do it. Then Sanaa, the detective, came forward to help Anna to find who is the real culprit.
So get ready to solve the mystery of Anna's missing Cookie with Sanaa, the detective, as she figures out who committed the Cookie Crime and breaks her trust.
I just loved the way the author narrated this story, that created a mystery and suspense throughout and made the reader curious about who is the real culprit.
This story of friendship and loyalty teaches children about diversity, teamwork, and dealing with difficulty. It is such a fun and adventurous read for children.
Perfect for 5+
 website: seangeorgeenterprises.com