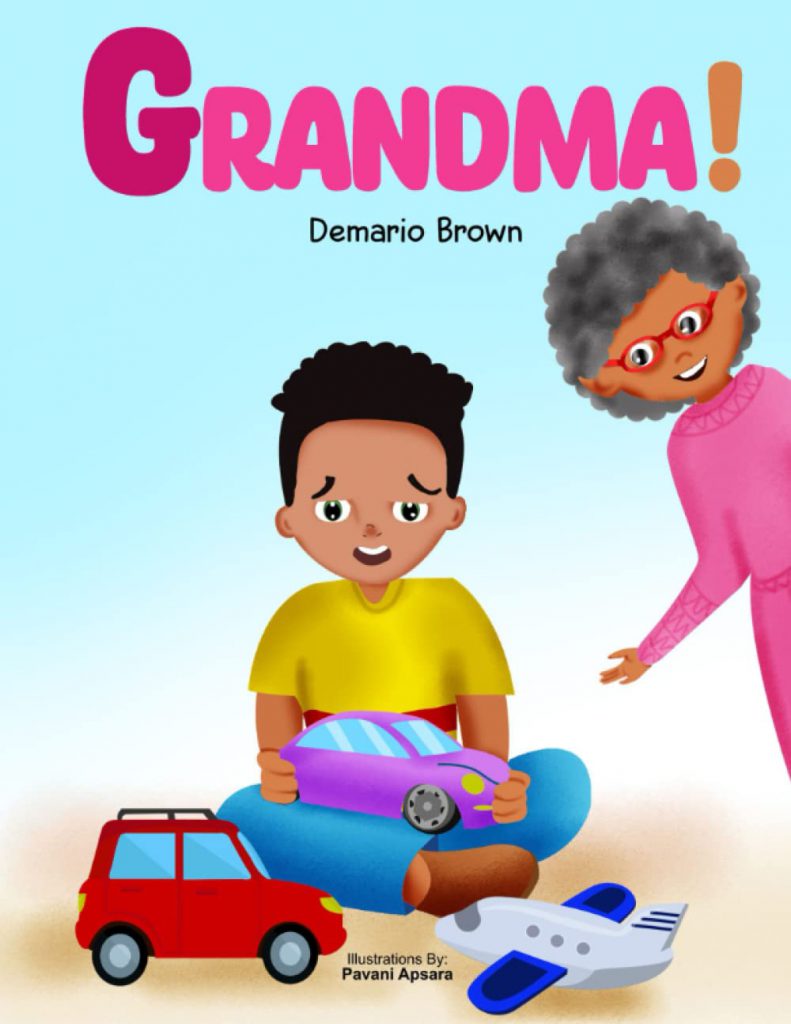 GRANDMA!: The Shenanigans of Kingsley Brown by DeMario DeShawn Brown
GRANDMA! is a charming book that depicts the love and caring of a special bond between Kingsley and his grandma.
 Kingsley is a young boy who loves to play games on his tablet, but as he sits down to play the game, grandma always calls him for some work. He desperately wanted to finish his game, so the next day when he came back from school, he immediately finished his homework and all other work so that he could play his game in peace, but things didn't go as he planned. Grandma always finds a way to get on his last little nerve. Read Kingsley's daily adventures with his grandma through this adorable book.
Grandma's are real blessings for children, and their unconditional love and teachings help children understand the value of time, discipline and family.
Perfect for 3+
This book is available on Amazon.