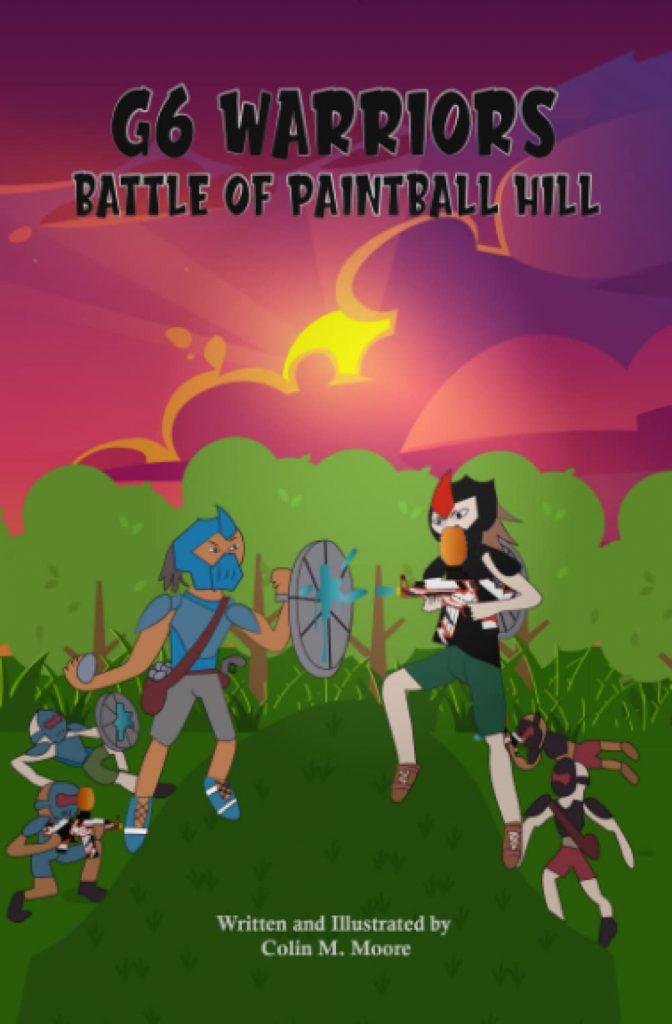 G6 Warriors: Battle of Paintball Hill by Colin M. Moore
G6 Warriors is an incredible story of friendship that teaches children to believe in themselves and gives them the courage to stand up against bullies.
Get ready for a fun and action-packed adventure with Levi and Lexi. Tyler, a school bully, threatens them and challenges them to a Paintball war to decide who's the boss. Levi and his friends came together and formed the G6 Warriors to battle against Tyler and his crew, Team Shadow.
Read to know how they won the Battle of Paintball Hill with their planning, teamwork, and courage.
This short and adventurous story of teamwork and friendship teaches children important life skills and to believe in themselves during uncertain times.
Perfect for 5+
Grab your copy from Amazon.