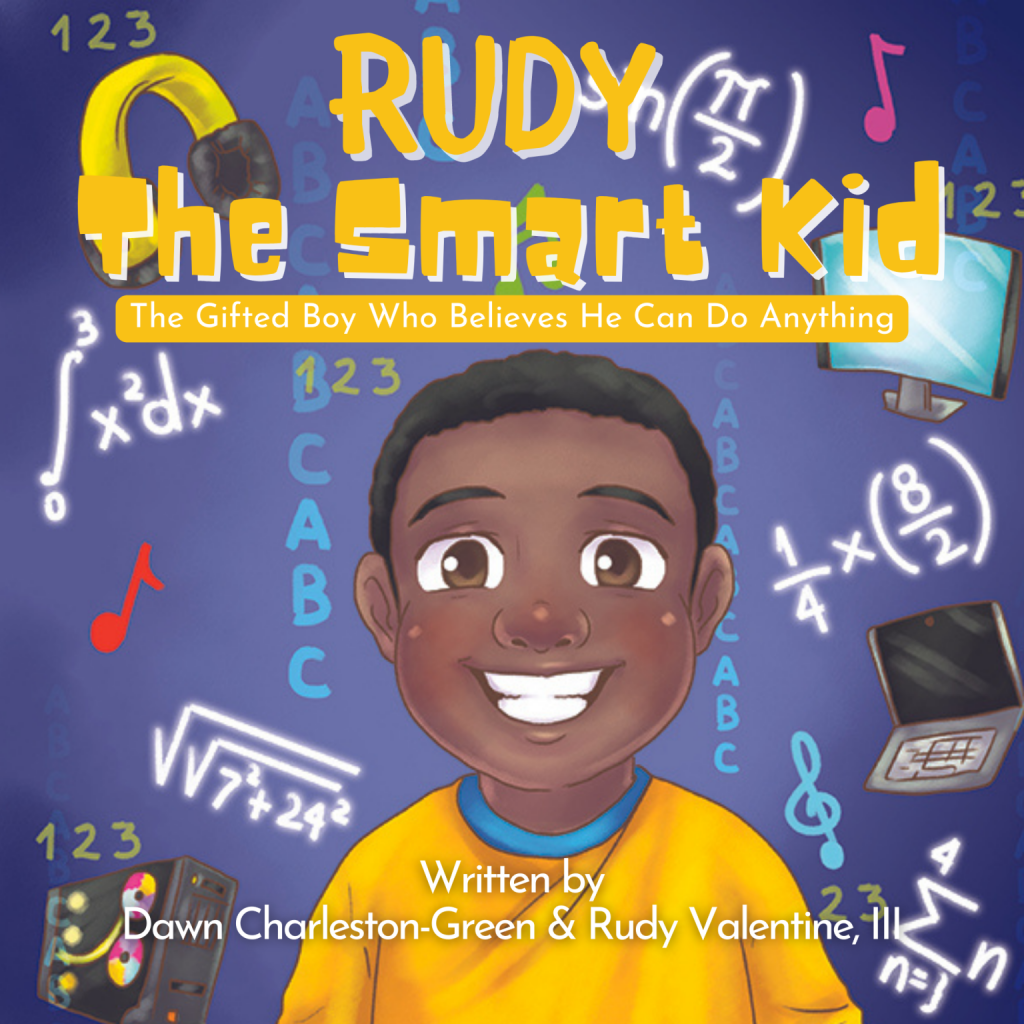 RUDY THE SMART KID by RUDOLPH A VALENTINE, III, DAWN CHARLESTON-GREEN
RUDY THE SMART KID is an inspirational book that helps parents recognize and celebrate their child's achievements,​​ no matter how small they may be. It's important to motivate your child and encourage them to learn more.
Rudy is a curious kid who learns fast and pushes the limits of the typical milestones for his age. He doesn't care if things don't make sense. His curiosity always leads him to learn the answer and then show it to others; which always makes him undeniably…ONE SMART KID.
Follow young Rudy's adventures, as he explores the world, learns new things, and inspires others with his curiosity and intelligence.
I was amazed to see the knowledge and curiosity of the young boy Rudy. Not only is Rudy excited to know more about the new ways to learn things on computers, but to show his mother that anything is possible if you put your mind to it. 
This book also teaches about self-pride, and self-love and empowers young minds to dream big.
Overall this book is a learning journey for kids.
Book is available for pre-order at rudythesmartkid.com.