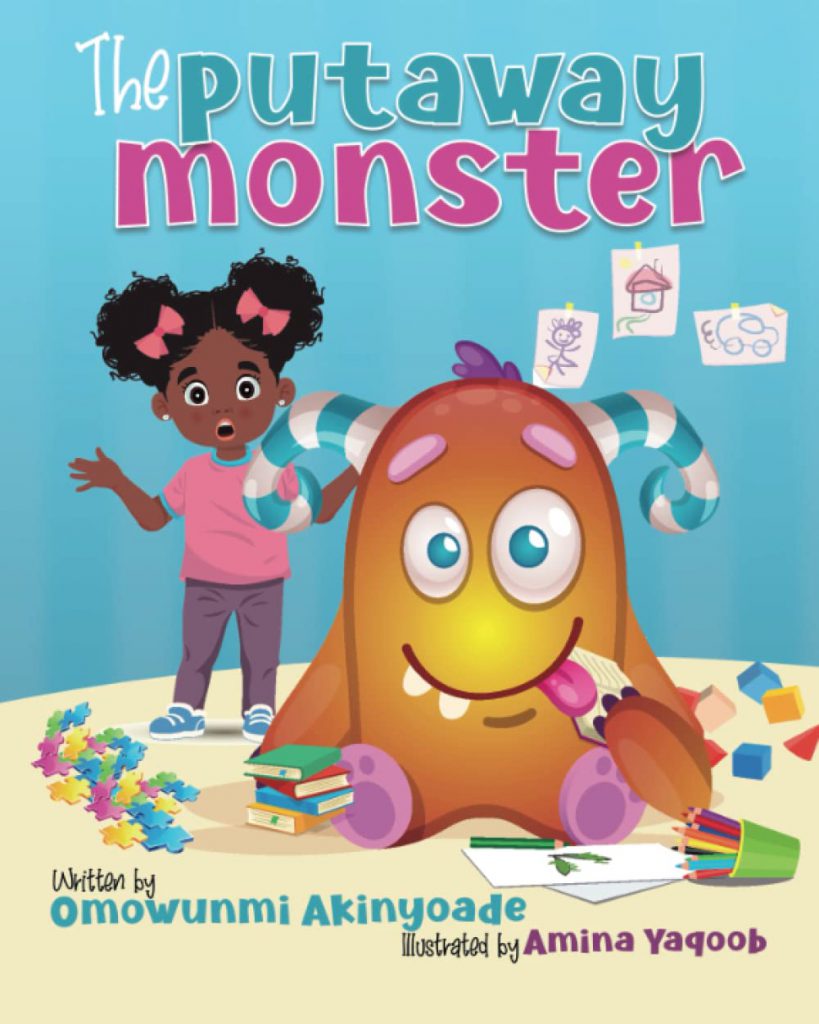 The Putaway Monster by Omowunmi Akinyoade
A fun learning book that encourages children to clean up their toys and their room while teaching them discipline, value, and to be responsible for their own things.
This story follows Temi, a cute little girl who has lots of toys and loves to play with them but doesn't like to clean up their toys. Her room is always a mess, full of toys, building blocks, and puzzle pieces on the floor. One day, all her toys disappeared from her room, and her mom said The Putaway monster ate all your stuff because you didn't clean your room.
Step into the delightful mystery of disappearing toys of Temi, as she learns to keep her things tidy which gives her a sense of responsibility and pride.
The Putaway Monster is a cute relatable story for every household that inspires children to tidy up their rooms, learn the importance of listening to elders, follow the rules, and many more things along the way. Sparking joy and fostering a sense of wonder, "The Putaway Monster" is a must-have addition to any child's library.
Perfect for 3+
Grab your copy from Amazon.