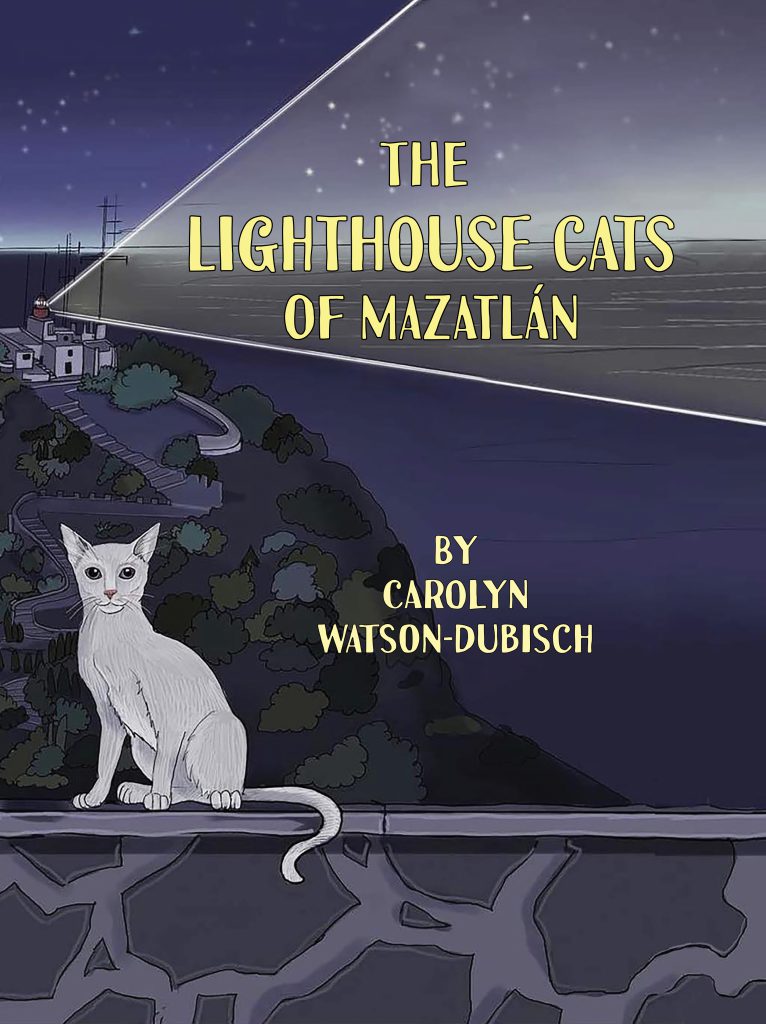 The Lighthouse Cats of Mazatlán by Carolyn Watson-Dubisch
The Lighthouse Cats of Mazatlán is a heartwarming story about love, survival, rescue, and the transformative power of the bond that develops between little girls and homeless cats.
Ana and Luna hike the lighthouse trail each day to visit and take care of their friends, the cats that are abandoned there. Their favorite is a little white cat named Wednesday. One day, a big storm rolls in from the ocean and the whole city shuts down for three days, but what about the Lighthouse Cats? Did they survive the storm? And what about Wednesday?
This powerful tale of love and kindness is a reminder of how animals in our lives help make us more human. I'm sure this book inspires children to do something nice for these furry bundles of joy and encourages them to adopt a cat. If you have a cat or want to own a cat, then this book is Purr-fect for you to understand that each cat is unique and deserves our love and a home too.
Perfect for 3+
Grab your copy from Amazon.