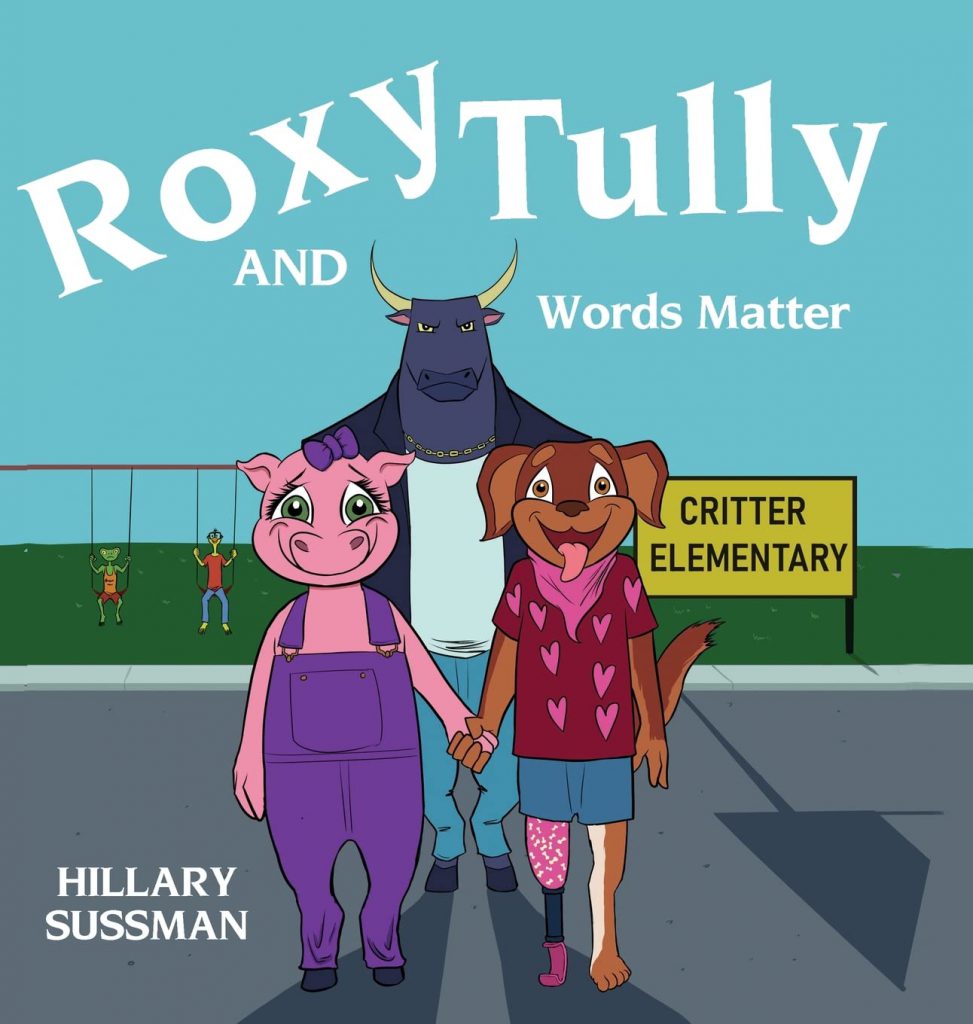 Roxy and Tully: Words Matter by Hillary Sussman
Roxy and Tully: Words Matter is an incredible book that empowers and encourages children to love themselves, be proud of their uniqueness, and teach children to deal with bullies with kindness and empathy.
Roxy is an adorable three-legged dog who is nervous about starting her animal school. She thinks that other animals will never accept her with this new prosthetic leg. But things don't go as she expected, she meets Clementine, a friendly pig who loves her just the way she is, but at lunchtime, Tully, the Bully, makes fun of Roxy's leg and takes her bone. Now read to know how Roxy and other animals stand up against Tully and help him realize that bullying is not the right thing.
Roxy's story helps children deal with the daily struggles and challenges of life and gives them the courage to stand up against bullying.
This beautifully illustrated read-aloud children's book talks about self-love, self-acceptance, friendship, diversity and tells that our words and actions matter, so choose them wisely.
I want to admire the author for writing this book and teaching kids that they are beautiful in every possible way.
Perfect for 4+
Grab your copy from Amazon.