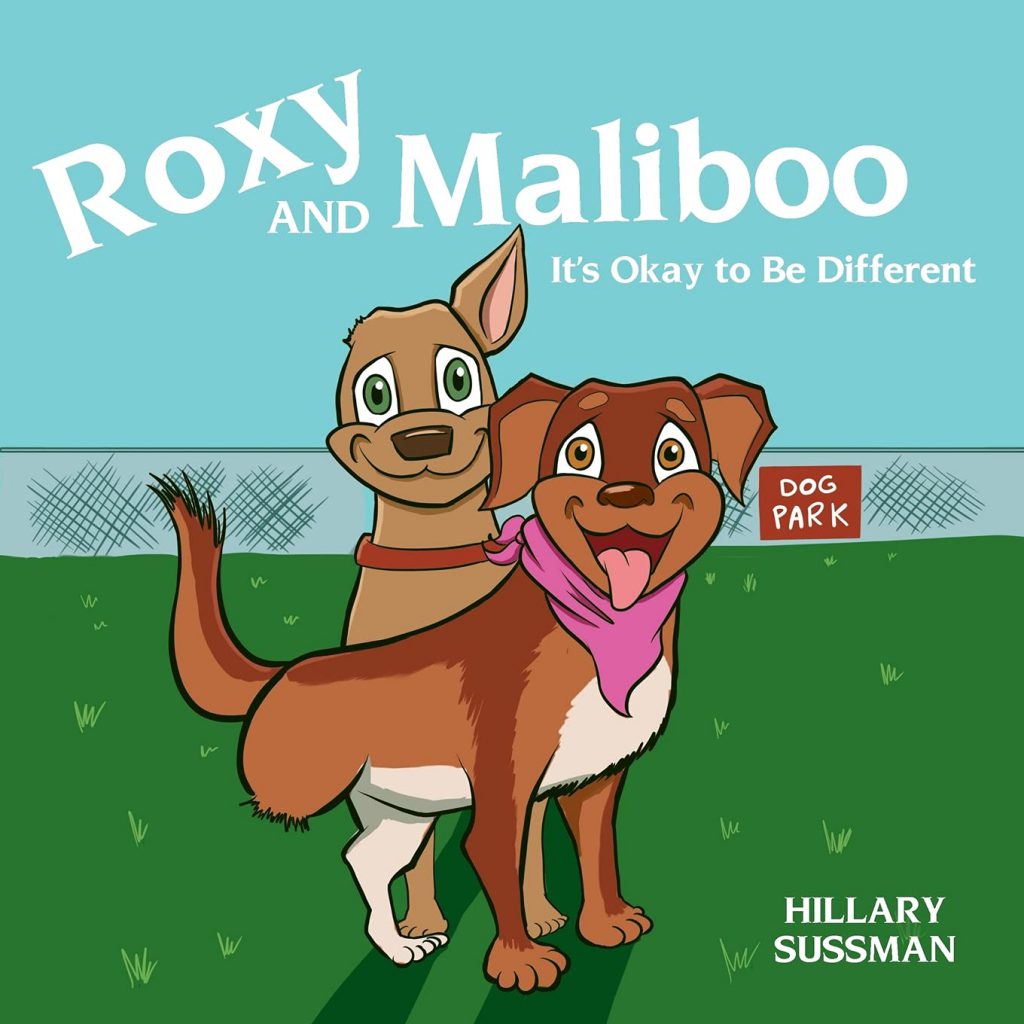 Roxy and Maliboo: It's Okay to Be Different by Hillary Sussman
Roxy and Maliboo is an empowering book that encourages children to be proud of their distinct features, accept each other's differences, celebrate their abilities, and show that It's Okay to Be Different.
This heartwarming story is about an adorable dog Roxy Roo who has lost a leg due to sickness. It's a difficult time for her to cope with the change, and she is not allowed to go to play in the dog park with her friends. After some time, when Roxy is recovered, she meets a dog, Maliboo, in the park who looks sad and is sitting alone in the park because he thinks that other dogs will not accept him as he has only one ear. Then Roxy shared her experiences with him and helps him overcome his fears and inspire him to understand that our unique features make us special.
This book shows how, despite experiencing challenges, they are eternally optimistic, and nothing stops them from having fun.
This book is not about showing sympathy but celebrating their uniqueness and telling them that it's okay to be different.
Roxy's story helps children overcome their fears and helps them gain confidence, realize their true worth, and teaches them to love themselves.
Perfect for 3+
Grab your copy from Amazon.