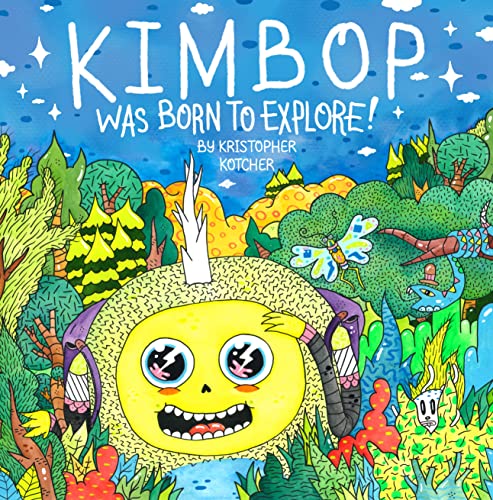 Kimbop Was Born To Explore!: A book about exploring your imagination and the world around you! by Kristopher Kotcher
Kimbop Was Born to Explore is a fun, imaginative children's book that tells playing outdoors is more fun, exciting, and adventurous.
Kimbop is an imaginative little monster who loves to play video games, but for just one hour a day, because his dad gives him the adventure pack full of gadgets and gizmos to help him explore the outside world. So join Kimbop, the explorer, on his exciting and adventurous day, where he made some new friends, explored nature with them, did bug hunting, and a lot more.
This book has vibrant and colorful illustrations that take children into the doodle world full of cute and colorful characters that inspire them to explore this world.
As parents, we want our children to grow up as confident human beings, so it is necessary to give them wings to fly, let their imagination soar, let them make new friends, let them try new things, and most importantly, tell them that they are born to explore.
Kimbop Was Born to Explore is perfect for nurturing children's creativity and imagination for holistic child development.
Perfect for 3+
Grab your copy from Amazon.