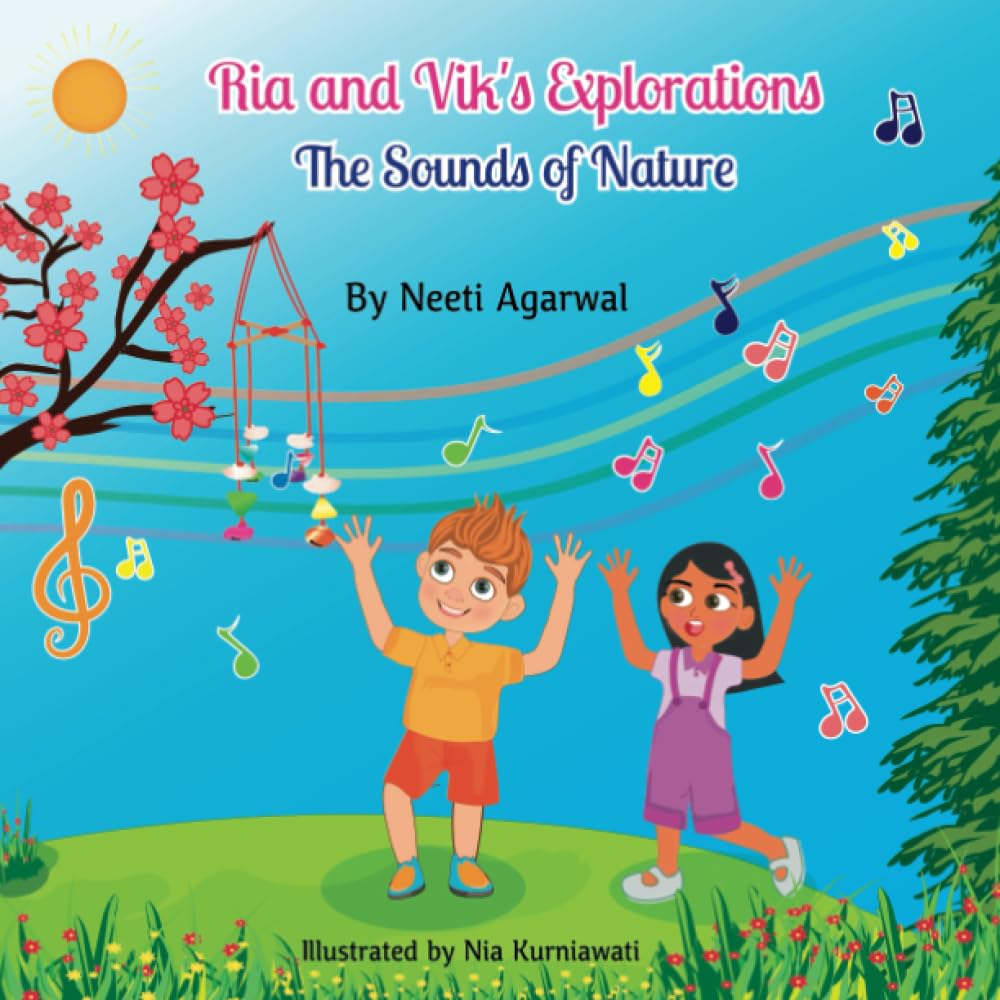 Ria and Vik's Explorations The Sounds of Nature by Neeti Agarwal
"Ria and Vik's Explorations: The Sounds of Nature" is the second book in the exciting children's series about two best friends, Ria and Vik. In this adventure, Ria and Vik embark on a magical journey after hearing a captivating sound while on a picnic in the park. Guided by curiosity, they follow the sound and discover a grove of tall trees and leaves swaying in the wind. They share their experience with their teacher, Mrs. Johnson, then she introduces them to the music of nature and gives them the assignment to make their own wind chimes to understand more about the different sounds.
This book series introduces little explorers to the world of natural music, the joys of going outside, exploring sounds of nature, and discovering different types of sounds using their senses.
This book is a fun-filled read for young and creative minds and a great way to teach them about the beauty and sounds of nature.
This fun adventurous book prompts children to make their own innovative wind chimes and nurtures their creativity and imaginative skills.
Perfect for 3+
The book is available on Amazon.