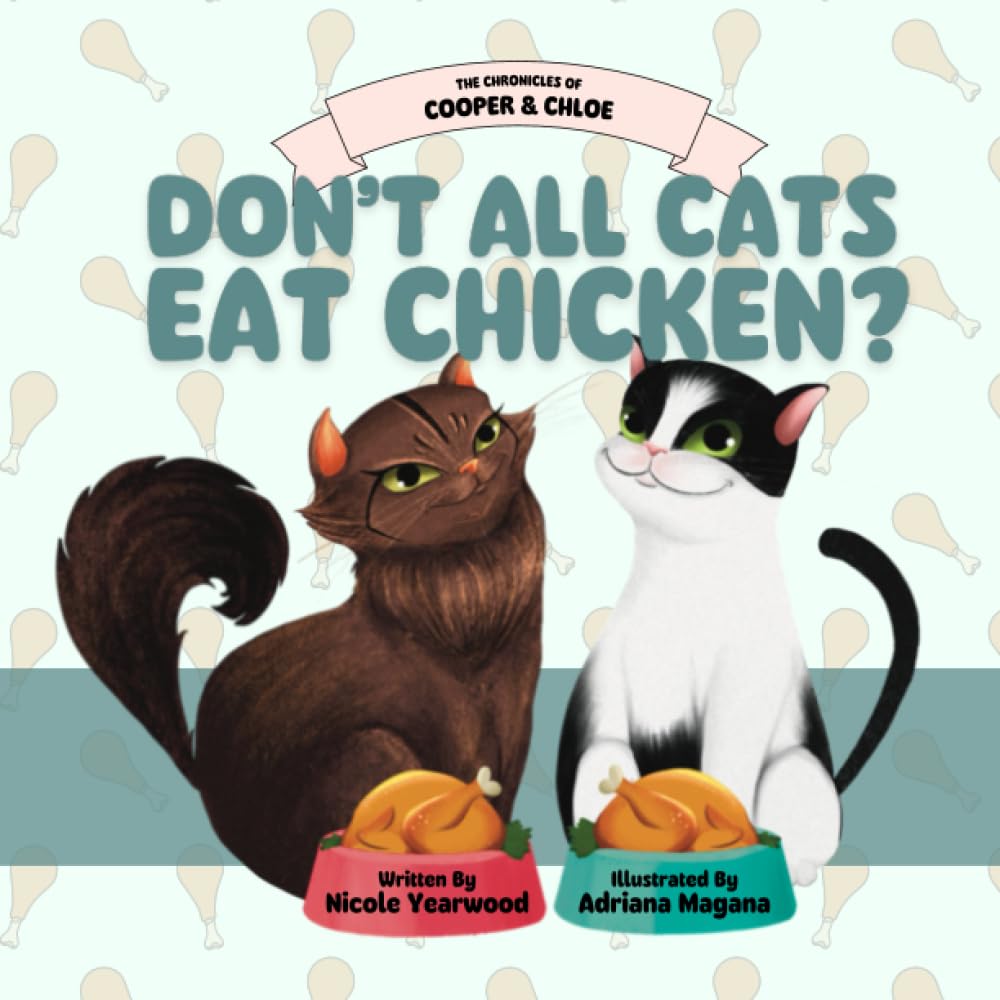 Don't All Cats Eat Chicken? (The Chronicles of Cooper and Chloe) by Nicole Yearwood
Don't All Cats Eat Chicken? is an adorable picture book that talks about choices, and preferences and encourages children to be true to themselves and love who they are!
If you give a cat a chicken, they will love it, but Cooper and Chloe are different, they will leave it, or they ask for their favorite Tuna or Duck.
Join Cooper and Chloe, two adorable cats with unique tastes, on their delightful dinner-time adventure! Every day, their loving mom serves them chicken, but to her surprise, Cooper and Chloe just don't like it. While chicken may be a favorite among many cats, these two feline friends have their own preferences.
Through simple language and attractive illustrations, this book explains the concept of peer pressure, teaches kids to stay true to themselves, and encourages them to celebrate their own choices and preferences.
This empowering book gives a strong message to children that everyone is unique, so don't worry, embrace your uniqueness, and don't try to fit in just because everyone approves it.
If you have a cat or want to own a cat, then this book is Purr-fect for you to understand that every cat is unique and different.
Perfect for 3+
Grab your copy from Amazon.