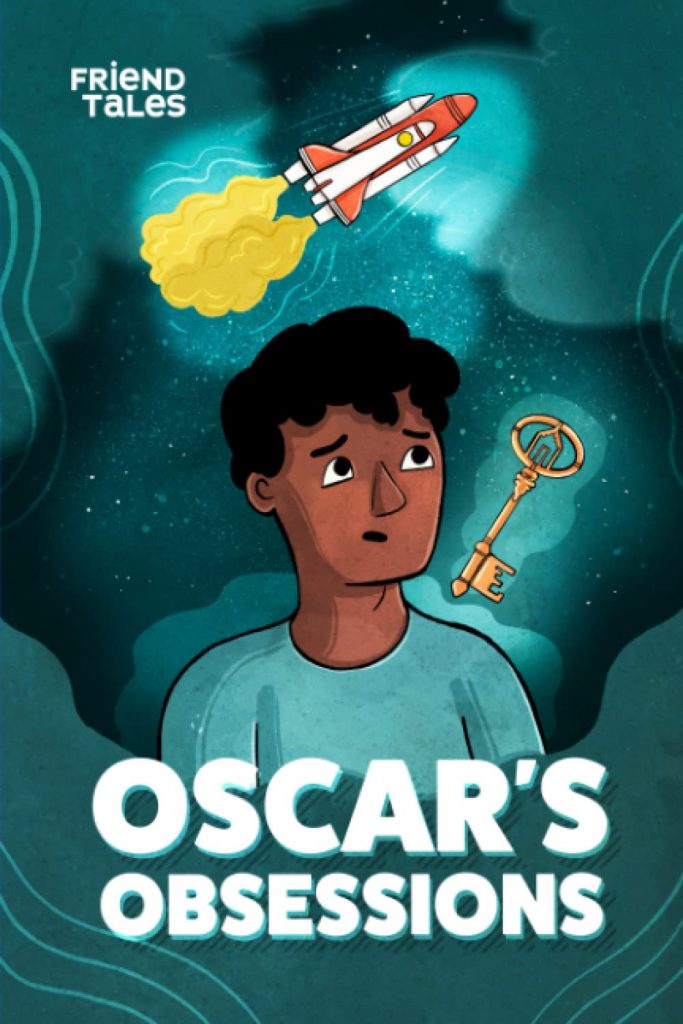 Oscar's Obsession: A FriendTales Story by Emily Martin
Oscar's Obsession is a graphical book that intends to help children who struggle with OCD and feel overwhelmed with their thoughts.
This book follows Oscar, a young boy who is very particular about everything and wants everything to be perfect. He has his own way to do things, and if things aren't done his way, he feels anxious, and it's difficult for him to get over his unwanted thoughts and obsessions.
One day, his friend's dad notices Oscar's impulsive behavior and gives him a magical key to help control his thoughts and behavior.
Follow Oscar as he learns some simple techniques which help relax his mind and racing thoughts.
This cute and entertaining book with beautiful illustrations is a must-have book for children, parents, and teachers to teach children the proper way to manage their overwhelming thoughts and to deal with overthinking and concern to fix things.
Perfrct for 5+
Grab your copy from Amazon.