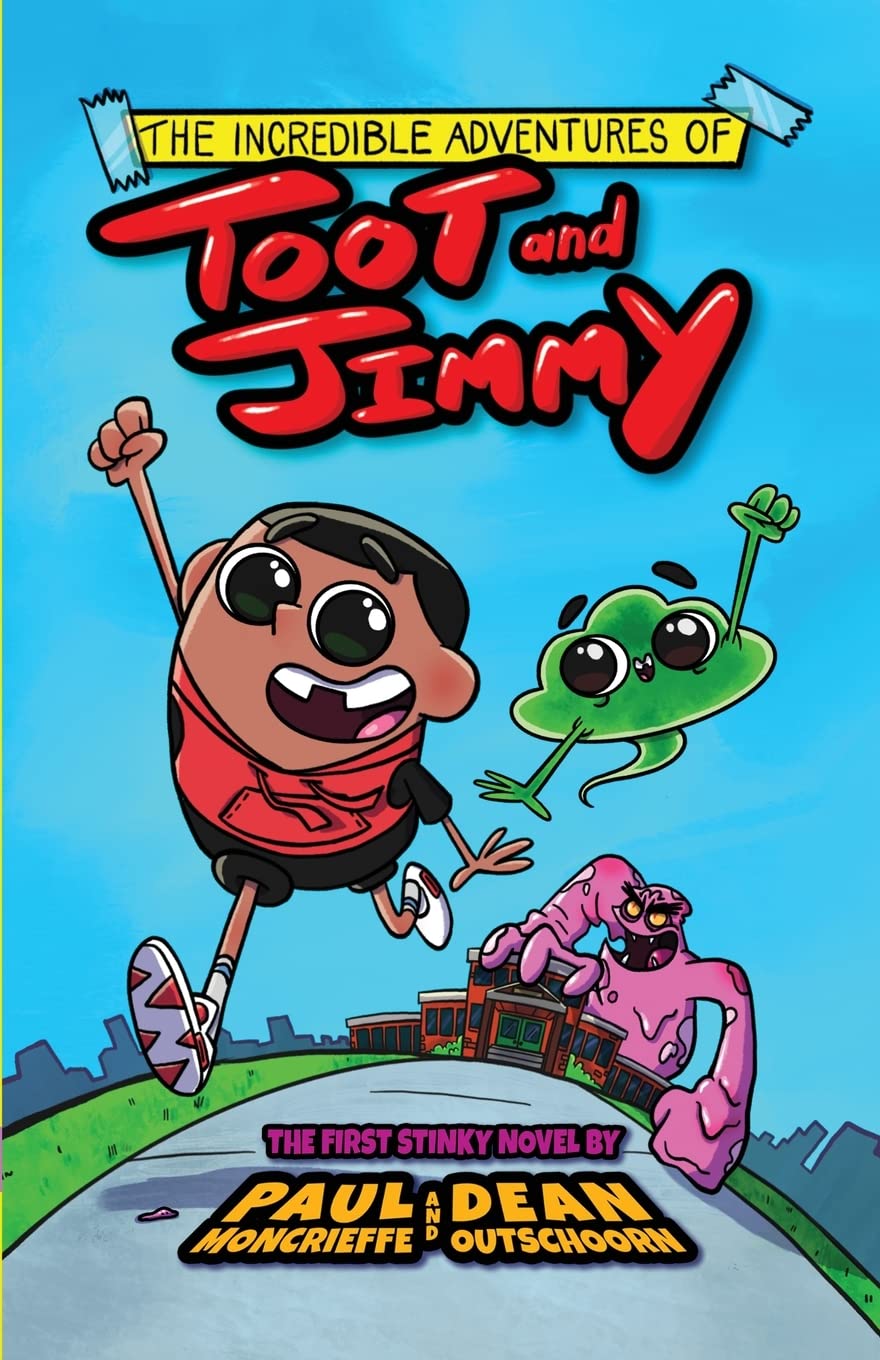 The Incredible Adventures of Toot and Jimmy by Paul Moncrieffe, Dean Outschoorn
Want a fun new read to dive into?
A genuinely humorous graphical book that takes the reader on a laughing roller-coaster adventure with a stinky boy, a talking fart, and a pink monster.
Jimmy Jam Jeremiah is a 10-year-old boy who wants to make some new friends at a new school, but his first day turns into a farting adventure, and everyone gives him a new name, "Stinky boy." But Jimmy decided to get rid of this new name and purchased a magical gum to become a good smelly boy.
Now join Jimmy and his magical fart, Toot, on their stinky smelly adventure to know how they discover and use the power of fart and burp to defeat the monster that threatens their school.
This book is divided into small-small chapters, and each chapter has a new story of Jimmy and his funny conversation with Toot, their big stinky problem, and a lot more.
From the beginning to the end, this book will make readers burst out laughing at how funny the plot and the scenes are. The story-telling style was full of fun and silly humor. I recommend this book to all young children that teaches the real meaning of friendship and encourages them to stay true to themselves.
Grab your copy from Amazon.
Perfect for 5+
social platforms @tootbooksinc