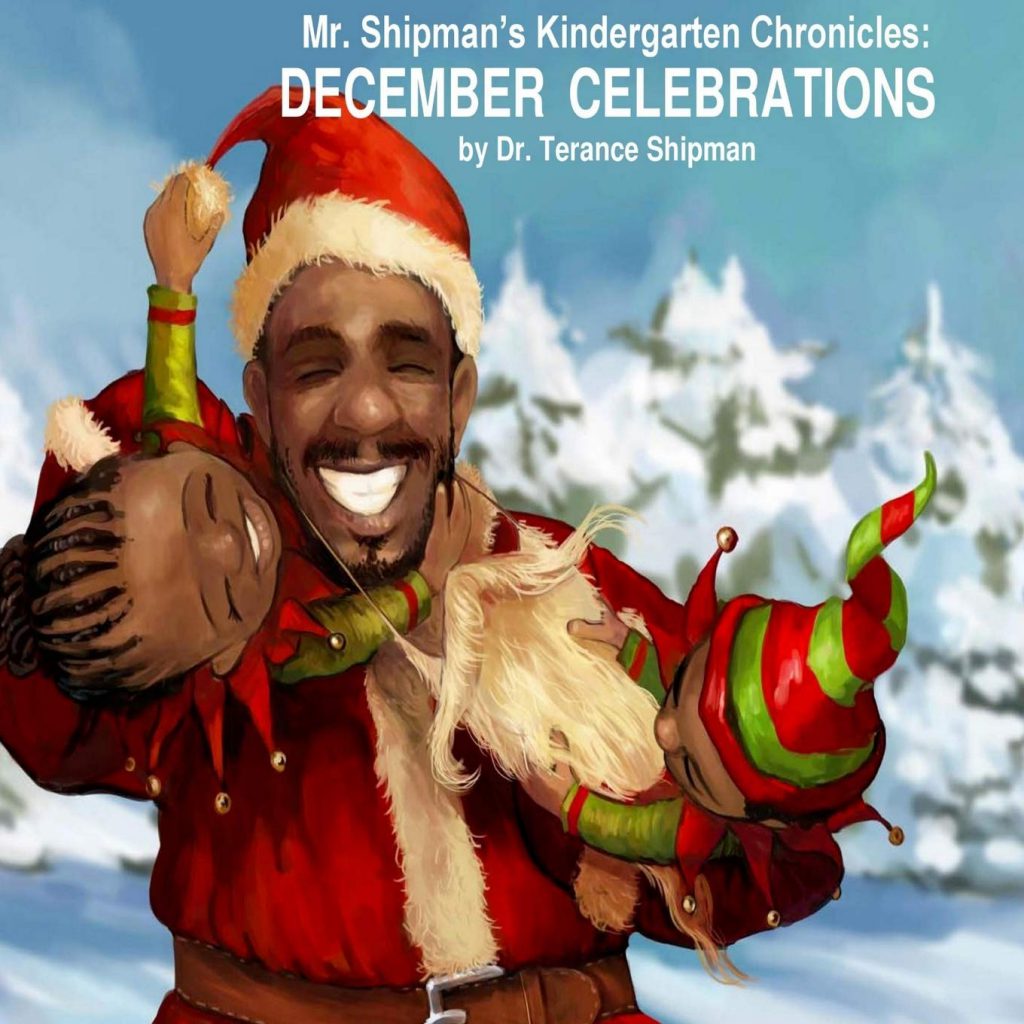 Mr. Shipman's Kindergarten Chronicles: December Celebrations by Terance Shipman
December Celebrations is a beautiful picture book about the warmth and wonder of Christmas and shows how a teacher puts all his efforts to make holidays memorable and enjoyable for his class.
DeWayne, a little boy, is excited about a letter from his teacher about the December celebration. When he gave this letter to his mom and sister Banaica, then Banicia recalls the December celebration in Mr. Shipman's classroom as her favorite time of the year and tells him about the fun and adventure they had through December in his class.
They visited the tree farm to pick the Christmas tree, and the children helped him decorate the Team Shipman tree with their handmade ornaments. They did many crafts activities, read Christmas books all through the month, listened to music, and celebrated other holidays like Hanukkah and Kwanzaa.
Join Mr. Shipman's class to know how Mr. Shipman makes the month of December an enjoyable, educational, multicultural celebration for every child and parent and what happened when Mr. Shipman surprised his class as Santa Claus.
This fun educational story teaches about love, kindness, caring, friendship, teamwork and shows the real meaning of the celebration. I'm sure children will love this book and read it again and again.
Perfect for 4+
Grab your copy from Amazon.