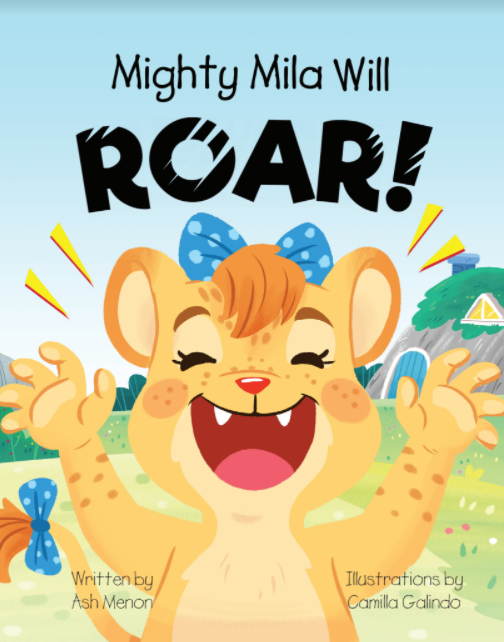 Mighty Mila Will Roar by Miss Ash Menon
Mighty Mila Will Roar is a beautiful book that helps children to discover their strength and gives them the courage to speak up or voice their opinion.
This heartwarming story is about a cute little lion cub Mila, who is on her journey to discover her voice. She is a peaceful lion who loves listening to people. She grew up with so many voices, roars, and laughter, but she never tries to roar back.
Follow Mila and her friends, who helped discover her voice that is full of courage and confidence.
This book is worth reading with the children and gives them a proper amount of confidence and courage to stand up for themselves and others. Simple text and beautiful illustrations make this book a fun learning journey for children. It helps children gain confidence, realize their true worth, and teaches them to conquer their fears.
Perfect for 3+
Grab your copy from Amazon.