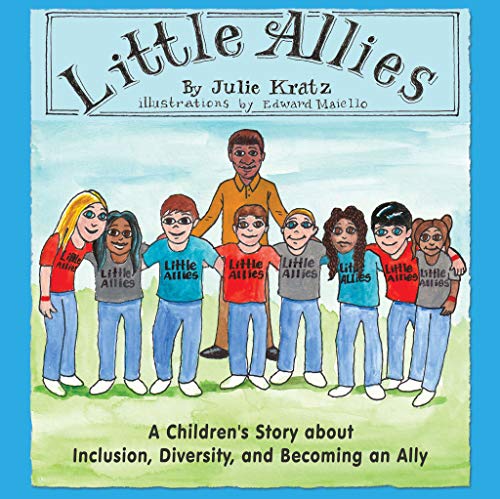 Book Review
Little Allies: A Children's Story about Inclusion, Diversity, and Becoming an Ally By Julie Kratz
Little Allies is an incredible story that teaches children about diversity and tells that we should love and appreciate each other because everyone is unique and special in their own way.
This story is about Ally, a 4th grader girl who loves to play with her friends. During her recess, she watches her classmates face bullying and discrimination. Tommy said to Prisha that you are different because Prisha chooses Indian clothes for show and tell activity and tells more about Diwali rather than Christmas. He thought Prisha didn't belong here, but Ally stands by her friend and tries to teach Tommy that she as much belongs here as we do. There are so many small-small incidents through which Ally learns an important lesson, that our differences make each of us unique and special, and that we can be an ally to others to help them navigate through life.
This book gives us a message of self-love, self-acceptance, inclusion, and difference.
Little Allies is a touching tale that reminds us of the importance of accepting each other, celebrating our differences, and working to become an ally. I want to admire the author who wants to convey an important message through her book.
I'm sure after reading this book children will fall in love with themselves and start admiring their friends too.
I recommend this book to all children so they can understand the beauty of different cultures and styles.
Perfect for 3+
This book is available on Amazon.