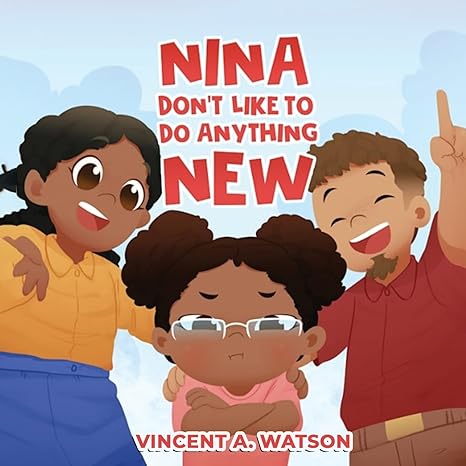 Nina Don't Like To Do Anything New by Vincent Watson
Nina Don't Like To Do Anything New is one such book that inspires and encourages young children to try new things that generally children will be afraid of, like going to new places or trying new foods.
It is common for children to dislike a new thing when it is first introduced.
Children tend to like things that are already familiar to them, like our little girl Nina who doesn't like to try anything new.
Nina only likes to do things that she's familiar with. To expose her to new things, her parents take her on multiple adventures so she can experience new things.
Encouraging your child to take on new challenges is one of the best things you can do as a parent. This charming picture book makes it easier for parents to encourage children to try new things and to show them the importance of trying out new things and how fun it can be.
Perfect for 3+
This book is available on website vaw413.com
Amazon.