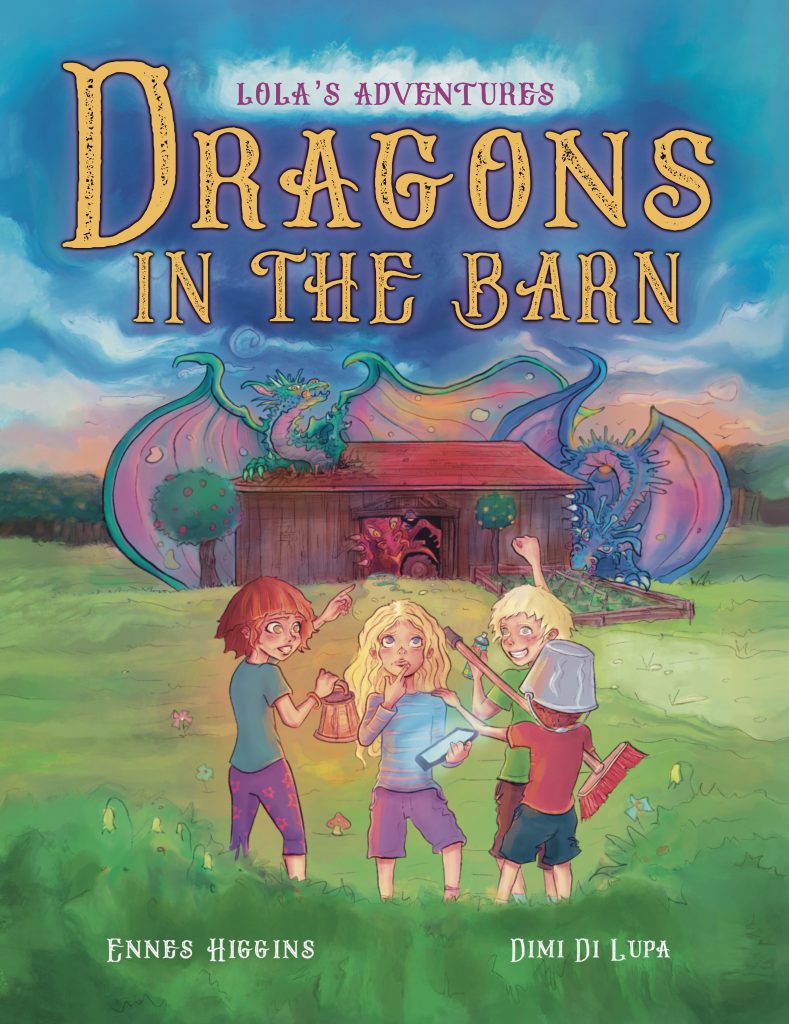 Dragons in the Barn: Lola's Adventures by Ennes Higgins
Dragons in the Barn is a fun, imaginative book that encourages children to engage in imaginary pretend play and explains that playing outside is more fun, exciting and adventurous.
Lola is the smartest eight-year-old girl who loves reading and researching global warming and climate change on her tablet.
On a lazy morning, Lola and all her siblings were busy with their gadgets at the breakfast table at Nana's house. Nana gets frustrated as no one listens to her carefully, so she declares a "No electronics day" and asks them to tidy up the barn.
As the barn is big and full of broken and old things, the siblings are in no mood of tidying up, but there is no way out. Soon they are immersed in their imaginary world and start playing a game of dragons, but Lola has no interest in their make-believe game.
Get ready for this adventurous journey of Lola and her siblings to meet three ferocious dragons in this story that will leave you breathless with their exceptional imagination and shows how to react and respond in difficult situation.
Every child and parent can relate to this book because most children are busy with their mobiles, video games, or television nowadays. This beautifully illustrated book encourages children to participate in various household chores, helps them outgrow gadget addiction, and nurtures their imaginative skills.
Perfect for 5+
The book is available on Amazon.