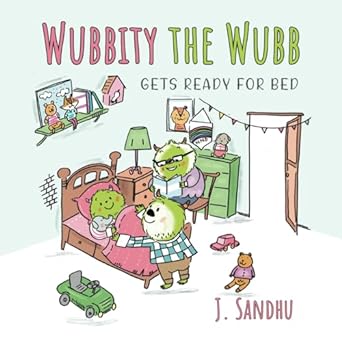 Wubbity the Wubb: Gets Ready for Bed by J. Sandhu
Wubbity is a wubb. What is a wubb?
Wubbity the Wubb is a charming bedtime story that takes children into the beautiful world of little furry creatures that love to say funny things!
Wubbity lives in Wubbington with Daddy Wubb, Mama Wubb, Big Sis Wubb, and Baby Wubb. Wubbity does not look like other Wubbs, and she likes to spend time with her family. In this first picture book of the Wubbity series, join Wubbity as she gets her wubby self ready for wubby bed in this silly, rhyming book.
If you need a good bedtime story, then this book is perfect to read with your children, and I'm sure everyone enjoys the funny characters of Wubbs.
Perfect for 1+
This book is available on Amazon.