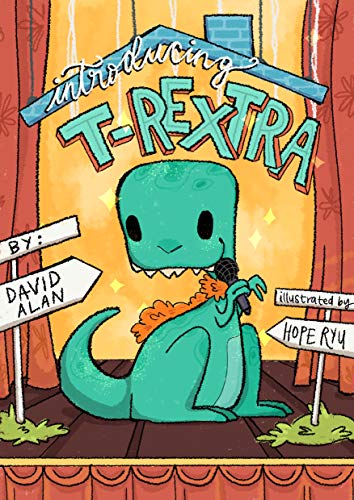 Introducing T-REXTRA By David Alan
Illustrated By Hope Ryu

T-Rextra is an incredible story of a cute and fancy T-Rex, who has extra confidence and styles that's why his friends called him T-Rextra.
He likes to wear scarves and shiny clothes, but some dinosaurs didn't like him because he is different.
Join the extra sassy, extra cool, extra sweet T-rex, friends, and family on their fun and adventurous journey to discover more about life.
This book gives a strong message of love, diversity, positive behavior, friendship, and teaches children to embrace themselves.
Illustrations are vibrant and colorful pages filled with lots of dinosaurs make this book an amazing learning journey for kids.
I really want to admire the author for writing such a wonderful book with a great message that everyone is different, and we should respect each other.

perfect for 3+
This book is available on Amazon.