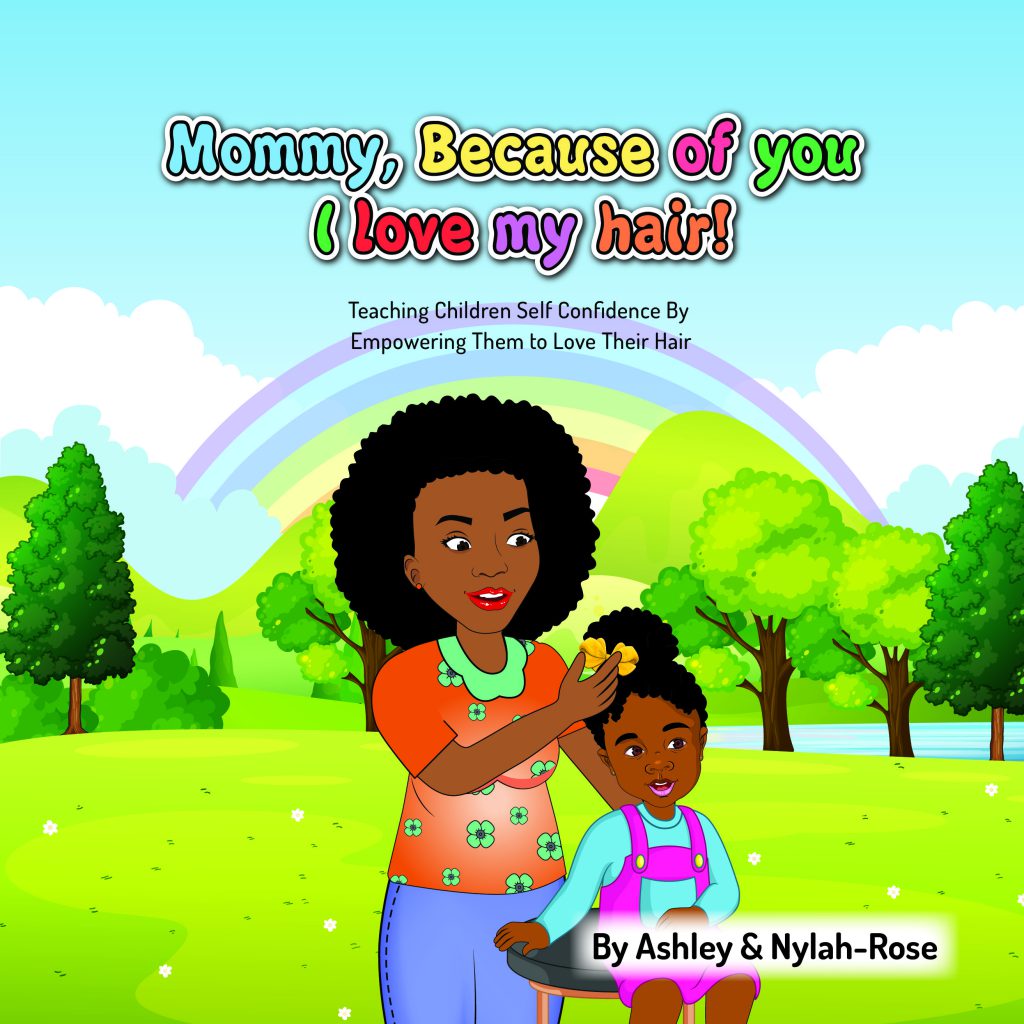 Mommy Because of You I love my Hair: Teaches Children the power of Self Love Through Hair by Ashley & Nylah-Rose
Mommy Because Of You I love My hair is a charming story of hair love, self-love, and self-acceptance. This book encourages young girls to be proud of their natural and curly hair and teaches them to embrace themselves.
The Story follows a super-cute and confident little girl named Nylah-Rose who loves her hair and wants every beautiful brown skin girl to love their hair and enjoy every bit of beauty of her hair.
Join Nylah-Rose's journey that shows how she celebrates her hair and thanks her mommy for raising her beautifully and nurturing her hair.
It's a perfect way for parents to bond with their young girls and explore the world of different hairstyles together and teach them about self-esteem, hair love, and self-love.
This book is written by a mother-daughter duo Ashley & Nylah-Rose, who wants all girls to understand that they are loved, beautiful, and unique, so wear your crown proudly and adjust when needed. I'm sure after reading this book, little girls and grown women alike will fall in love with their natural and curly hair.
Perfect for all ages.
Grab your copy from Amazon.