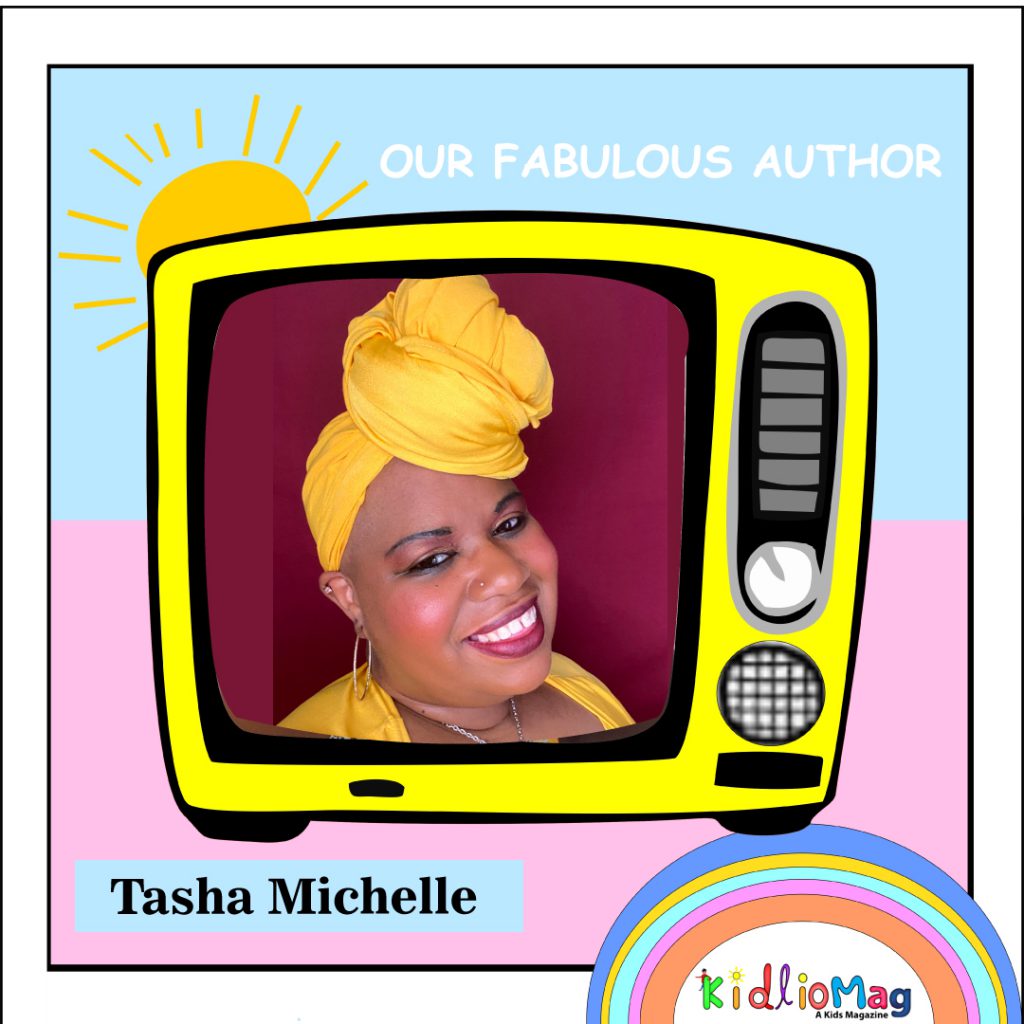 Q: First tell us something about yourself?
Let's see! I am a Pittsburgh Native, and a graduate of the University of Pittsburgh. I graduated with a BA in Performing Arts. I am a singer, songwriter, actress and now AUTHOR! I still get butterflies a little when I say that. Actually A LOT of butterflies, ha ha ha! Now I live in New York, and tour often as a background vocalist for different Artists. When I'm not touring I am creating programming for youth and young adults, advocating for after-school programming and fighting to put the arts back into public schools. I love mentoring youth!

Q: How and when did your journey start as a writer?
LATE! Okay, I guess as long as you're alive it's never too late, but I honestly just started to seriously sit down and make this dream happen to write children's books during the pandemic. I've always written songs and music but with all of the performing arts shows and touring shut down I finally had time to sit down long enough and really see MY OWN vision through in writing books that I have had since I was a child. I've had so many stories and characters swimming in my head for so many years. Even with all the wonderful things that were going on in my life, I often remember walking down the Children's Books isle in various stores and I would start to feel so sad. I know it was because deep down I knew I had something to contribute to that world. There was a part of my calling, as we say in the church, that I was not fulfilling yet and the passion to do it was bubbling inside me for many years!
Q: When did you write your first story? Is it published or not?
I started to write my first story around 2017, and I put it down, due to all the performing arts commitments then in 2019 I felt that writing tug again heavy. In many ways Lyric, my main character, helped me through the rough part of quarantine. I felt as if in the middle of so much sadness and devastation, she kept reminding me to remember and hold on to the foundation of my joy and that was family, tradition, and culture. On the worst days of the pandemic I would, at times, have sudden floods of memories of my childhood. What I did and who was around me. Because Social media was the one thing we could all still have access to that made us all feel connected to each other while we were all tucked away in our homes, I would watch aflot of videos of children and how they made us laugh being curious and just enjoying their childhood experiences. Here we are now, a whole 2 years later, and "Saturday My Favorite Day" and Lyric are now published!
Q: Tell us something more about your books?
"Saturday My Favorite Day" is a simple story that celebrates family, culture, and tradition! This book is a celebration specifically looking at a black family and Lyric's love of spending time with her family. It's a celebration of being able to share a little of our childhood with every family in the classroom, in the library, and in all spaces in which we swap stories! Storytelling is a universal culture!

Q: Why do you choose kids as your reader ? is there any specific reason?
Wow, I love this question. Because kids keep you authentic. Kids know, no matter what topic you write about, if it's truly coming from the center of you! And I want to be held accountable for what I put in a book and say this is for you! They will tell you if they love it or if you should never write like that again. ha ha ha ha! Kids allow you to be free, and take them on a crazy ride on the imagination train as long as it's coming from an authentic place in YOUR OWN storytelling as an author. Kids teach me so much when I observe them day by day. It's only fair that I recycle that Joy and teaching back into them!
Q: How did these stories and characters come to your mind?
Honestly, when I am not adulting, which I often try not to as much as I can, ha ha ha,  I think Lyric is the little girl in me that is often reminding me to have fun. People who know me know I love to color, watch Disney and Pixar movies, cartoons are ALWAYS on in my house and I am ALWAYS down to watch sesame street at any given moment! I had a really exciting childhood. It wasn't perfect without ups and downs but my parents made the smallest things a big deal! My sisters and I had adventure after adventure that were created solely from imagination. So many of these stories are just me finally putting the little girl inside me who loves family, friends, and making people smile on paper. As a child I just wanted everyone to be ok, no matter what, if there was something I could do or say to just make everything ok for anyone, for the moment, that's all I wanted. In some ways I'm still that way. Lyric is bubbly, fun, and changes the energy in the room. The room suddenly seems brighter, warmer, and funnier with Lyrics presence! And especially right now we need those people/children who can walk into a room and lift up everyone's spirits!
Q: Do you want to leave any message for your readers?
Never forget to celebrate YOU! Celebrate all of the things that make you smile until your cheeks hurt, and that make you laugh hard from the center of your belly! Celebrate all of the joy that surrounds you everyday! Hold on to it and never let it go! And on your tough, maybe even sad days, close your eyes and remember the last time you laughed good and hard and feel all of the moments you have celebrated flood your mind and bring you all the joy you need!