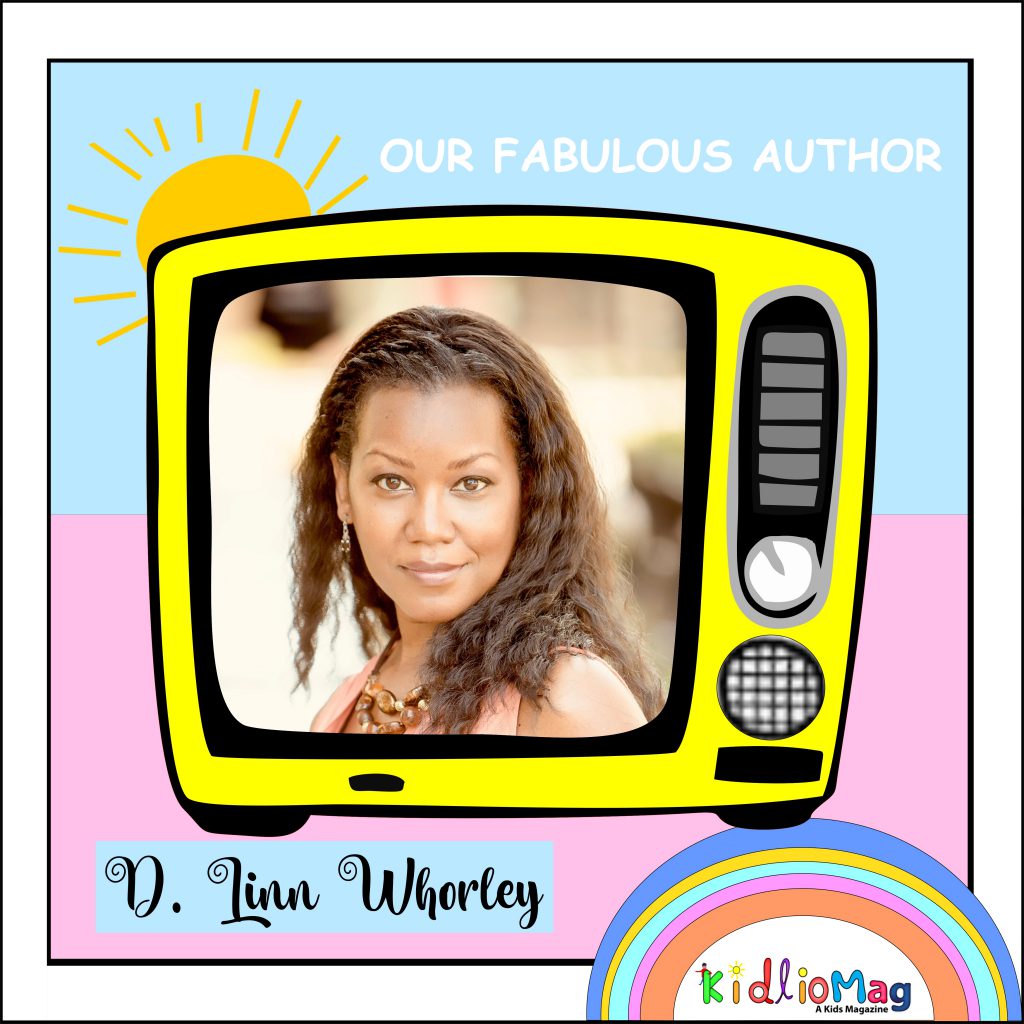 Q:  First tell us something about yourself?

I'm a wife, a mother, a sister and a saved by grace child of God. I'm a lover of all things beautiful—our amazing world and the beauty and awe it brings. I especially love our children, their innocence, and their eagerness to learn new things. All children deserve to be loved and cared for, and to be taught all the good that we know.
I was born and raised in Topeka, Kansas and spent all of my 20s, 30s and some of my 40s serving in the US Army. I'm loving and fully embracing retirement and living life to the fullest. I also love that God has called me to share my love of writing and story telling through my books, encouraging children and teens to love, to be a blessing and a giver. 

Q: How and when your journey started as a writer?

I've always been a writer at heart. It's something that just seemed to come natural. My earliest memory was probably in grade school, during our free time. While most of the kids were interacting with each other or with whatever gadgets were made available in our classroom, I could usually be found with a tablet in hand, making up stories along the way and drawing illustrations to accompany them. I enjoyed creating scenarios on paper and I remember being quite proud of what I'd created. From this early love of creating, I always felt that one day I'd write stories full-time.

Q: When did you write your first story? Is it published or not?

Although not particularly a story, my first book, "What I Want My Child to Know: A Mother's Loving Advice" was written in 2011, when my son graduated High School. I wanted to create a handy reference guide to accompany him on his journey through life, but praise be to God, this book proved not only helpful to my son, but to many other young adults just beginning their journey into adulthood. I'm blessed that God has given me each of my books at just the right time—when they were most needed. I've published 4 books in all. The first actual storybook I wrote and published was released in December 2020. Prior to that time, I wrote and published a children's prayer book entitled, "Prayers for Children: Bedtime & Otherwise" which has been very successful. It includes prayers for everyone and teaches our children to not only pray for themselves but to pray for other's too! 

Q: Tell us something more about your books?

An ever present theme for each book I've written is "Love." It gives our kids the confidence to move forward in life knowing they are always loved, especially by God—who is the author and finisher of our faith. You'll never see a book I've written that doesn't touch on that theme. It also teaches children to love themselves and to know that they are never alone, that they need only call upon the name of the Lord and know that He will always be with them.

Q: Why do you choose kids as your reader? Is there any specific reason?

Children are at the heart of my being. After raising my son and becoming a new empty nester, I was overwhelmed with emotion because I so enjoyed being a mother and nurturer. I knew I'd miss mothering my son. However, I found as a writer, I could shift focus and continue teaching, mentoring and giving the encouragement that all kids need through my books. One of my slogans for Tinydon (my publishing company) is "Tinydon Books, Gifts That Give Back!" It is truly my desire to write books that are encouraging to our children and pleasing to God. 

Q: How did these stories and characters come to your mind?

Reflecting on my own relationship with my son, the characters in "Pray Everyday!" are based on that relationship, loving, caring and nurturing. The unconditional love a mother has for her son, and a son for his mother, truly a never ending bond, just beautiful.

Q: Do you want to give any message for your readers?

Yes. To all children (and teens): Never lose sight of your dreams and aspirations. Always strive for excellence and seek God in all things, He will lead you, comfort you and direct your path.