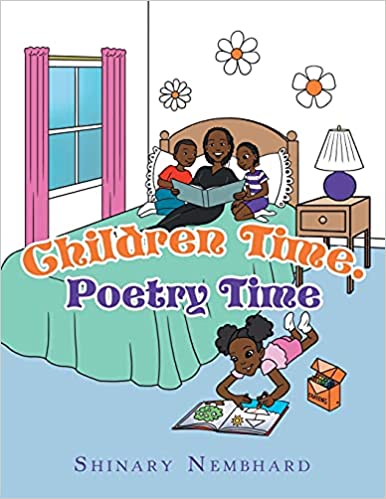 Children Time. Poetry Time by Shinary Nembhard
Poetry is a way to capture the essence of childhood and its inquisitive nature. It helps children to learn new words, new things and makes learning fun and interesting.
Children time. Poetry time is a collection of wonderful poems full of fun and adventure for children to read and give wings to their imagination and curiosity. Each poem is beautifully illustrated and will make them smile, think, and imagine.
The poems are full of learning and talk about real-life characters, nature, animals, emotions, and sibling relations. Oh, little rabbit, Hands and Feet, Little sisters, and Harold sailing the sea are some of my favorite poems.
It's a joyful and playful read at any time of the day and an enjoyable experience at bedtime. This book gives a message of kindness, love, diversity, positive behavior, friendship and teaches children to follow their dreams.
Perfect for 2+
Grab your copy from Amazon.