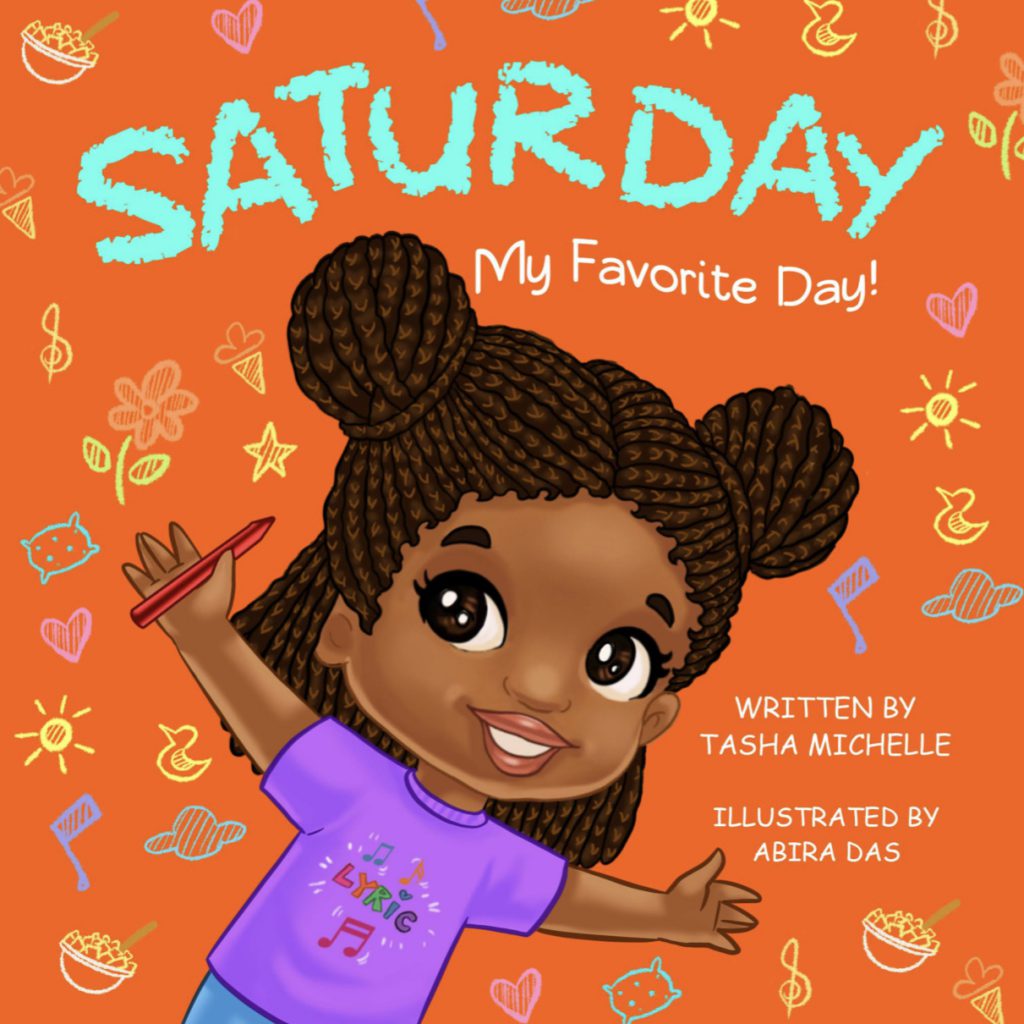 Saturday My Favorite Day! by Tasha Michelle
We all wait a whole week for Saturday because Saturday is the day to relax and spend time with family, to get to know them better, and spend some quality time over lunch or dinner.
Saturday My Favorite Day! highlights the importance of Saturday through the eyes of a five-year-old girl Lyric.
Saturday Is Here! and it's a favorite day of Lyric, a cute little girl who is excited about Saturday as it's a no school day, it's a cleaning day with daddy, it's a grandma meet day, it's a family dinner day and a whole lot of things that she waits for the week. Saturday is always full of surprise visits, tasty treats, laughter, and fun with family and friends.
Join Lyric on her fun-filled Saturday with her family, where they all made so many memories together to cherish forever.
The illustrations are colorful and help children to understand the story by the pictures themselves.
Saturday is a perfect rhyming book for children that is sure to cherish while highlighting the importance of love, family values and traditions.
Perfect for 2+
This book is available on Amazon.