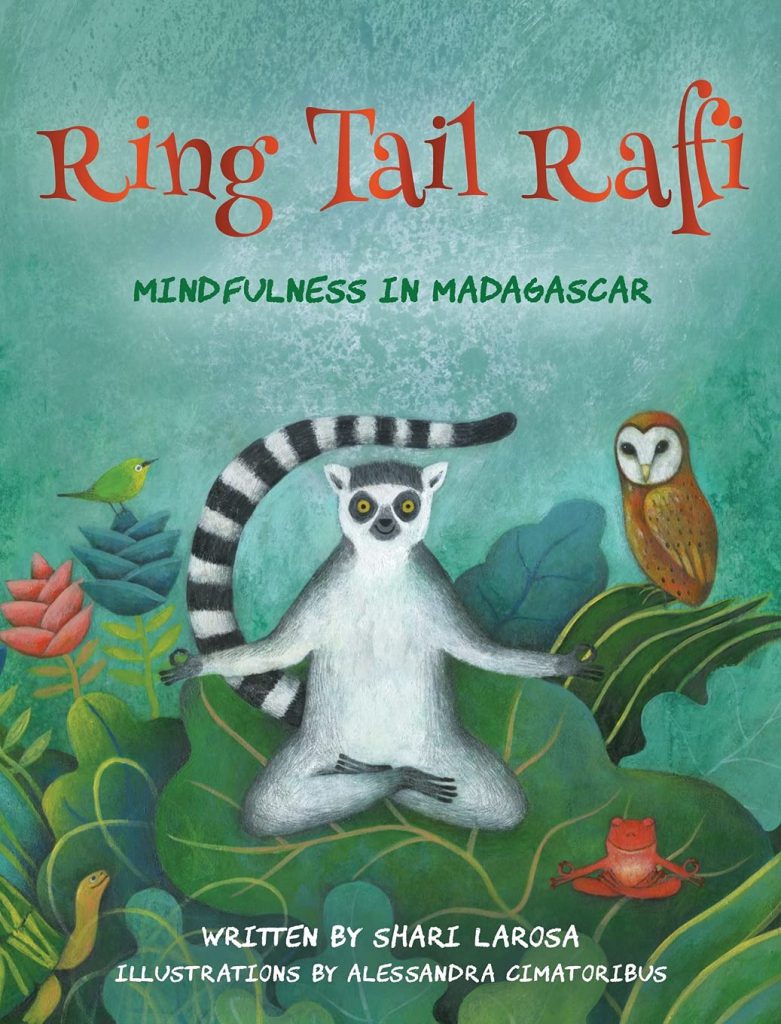 Ring Tail Raffi: Mindfulness in Madagascar
by Shari LaRosa
Mindfulness is a technique that should be introduced in the early years as it helps children develop their concentration power and help them overcome their negative thoughts.
Ring Tail Raffi is a beautiful story that inspires kids to make the most of their present and helps them to stay calm and focused.
Ring Tail Raffi is a Lemur with anxiety who constantly worries about his past or imagines his future. The Lemur decided to meet a red owl who was known for his calm and wiseness. He meets some amazing friends during his journey, who guide him on his adventure in Madagascar. Join this adorable Lemur on his adventurous journey to learn mindfulness skills to cope with his worries and fears. 
It is natural for children to be anxious, worried, over-energetic, or a little impulsive sometimes because of pressure to fit in this challenging world. This book is an excellent resource for parents and teachers that focuses on how we can help children gain confidence with simple calming and mindfulness strategies.
Rhyming text and beautiful illustrations of nature encourage children to learn basic mindfulness exercises that increase their concentration and improve overall mental and physical health. I'm sure this book opens up some wonderful and meaningful conversations between parents and children and makes them ready to conquer this world.
Perfect for all ages.
This book is available on Amazon.