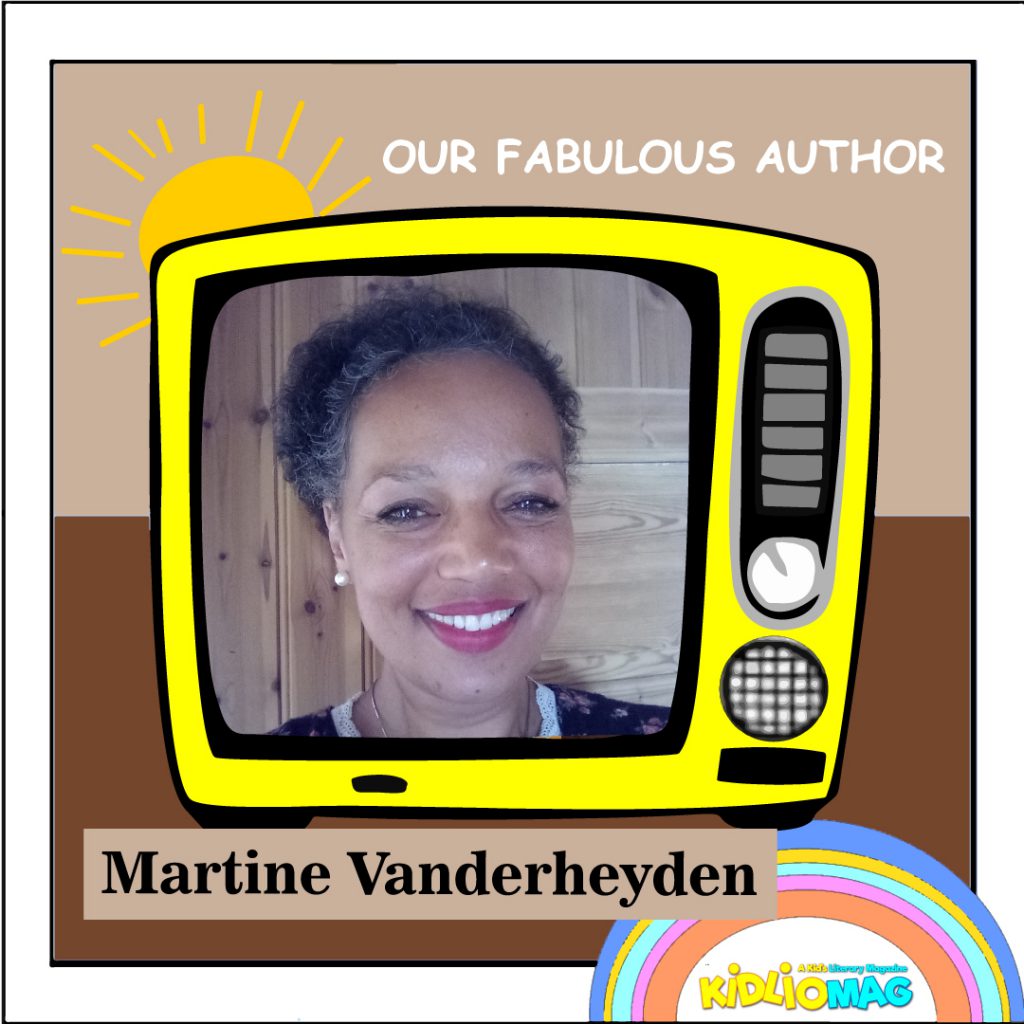 Q: First tell us something about yourself.
My name is Martine Vanderheyden-Lundahl. I was born in Belgium, in Wallonia, the French-speaking part. My father is Belgian, and my mother is Rwandan. I am super proud of them both.
I struggled a lot at school as a child. I promised myself to be "the teacher I wish I had"; which I became a few years later. During my studies, I had the opportunity to travel to Norway as "an International student", as they call us. I was so impressed by their pedagogy that I decided to go back there as soon as possible, which I did. I studied for my master's in Special Needs Education which was taught mostly in Norwegian, a language I could not speak nor understand quite well. I was crazy and young enough to accept this challenge, which I do not regret at all. I suffered a lot along the way (I was alone, it was tough, but I wanted to succeed) but it made me a much better, deeper, and more empathic person. I am now the happy mum of "four little Vikings," and I own my own multicultural publishing house, Editions NAKUONA Forlag www.editionsnakuonaforlag.com
Q: How and when did your journey start as a writer?
My journey as a writer started as a wish when I was a little girl. It was almost an intuition. When my brother and my cousin asked me what I wanted to be later in life, I told them: "I wish to travel, learn languages, and serve people". I did not know by then that I was actually describing my whole new job: independent publisher and writer.
Q: When did you write your first story? Is it published or not?
I wrote my first story when I was a preteen, but it did not get published.
Q: Tell us something more about your books?
My books, both the ones I write and the ones I publish, aim to make the world a better place, by their sense of humanity, solidarity, hope, and humility.
Q: How did these stories and characters come to your mind?
The characters of "Mimi Brocoli and The Lord of Montzen " came to my mind through a story about one of my "ancestors" I heard about as a child. He fascinated me and I wanted the world to know about him. I wanted to write his story in a funny and touching way. Years later, through my experiences as a teacher, a mum, and basically, a human being, the characters and the stories came to life. I am grateful to work together with my two friends: Anne and Muriel who beautifully contribute with their talents to the "whole picture".
Q: Do you want to leave any message for your readers?
My dear readers, please believe in yourself, in your inner talent, and in your inner MAGIC. The naysayers never contribute to making our world a better place. You will! I have your back!