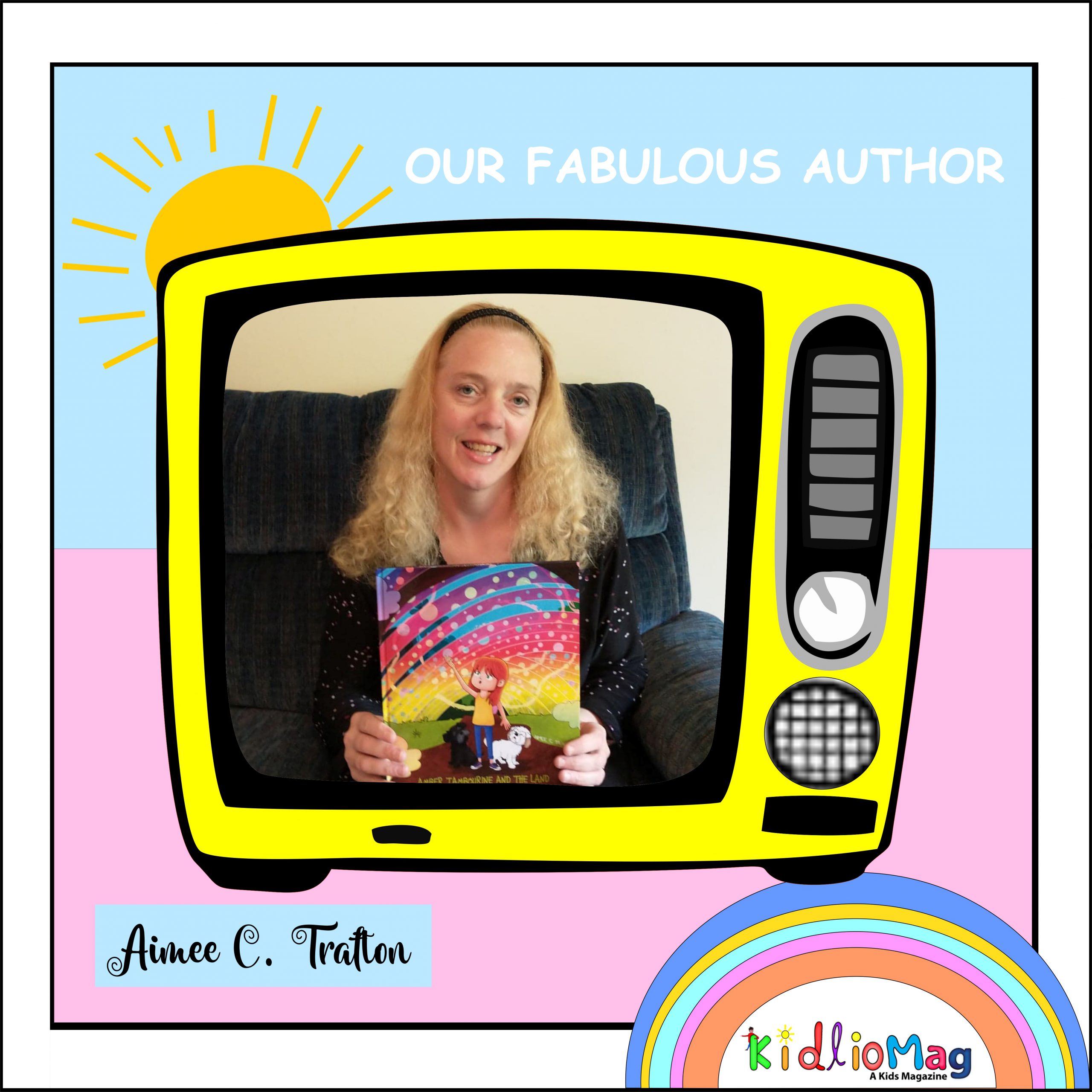 Q:  First tell us something about yourself ?
I was born and raised in Fredericton, New Brunswick, Canada. I am a former elementary school teacher and now an online educator. "Amber Tambourine and the Land of Laugh-a-Lot" is my very first published children's book.

Q: How and when did your journey start as a writer?
I have been writing short stories my whole life really, but about 5 years ago I decided to start getting serious about the idea of publishing my work. I started a blog, "Life Lessons for My Daughter," as a legacy of life advice for my daughter as she grows. I also started getting articles published in Medium and Blasting News. Then I just started writing a few children's stories.

Q: When did you write your first story? Is it published or not?
Definitely not published as I wrote my first book when I was 5 or 6! It was something about a house as I recall. My mom still has a copy 🙂
Q: Tell us something more about your books?
"Amber Tambourine and the Land of Laugh-a-Lot" is a fantasy story about a lonely little girl who discovers a magical land and makes new friends at a time when she really needs it. She has just moved with her family and left her old life behind, so it is also about how kids adapt to transitions in life.

Q: Why do you choose kids as your reader ? is there any specific reason?
I adore kids, always have, and my background is in early childhood education, so it was just a natural transition for me to start writing children's books. Plus all of my favorite books are the ones I read as a child – there is something really special about children's literature and how the best books stay with you your whole life. Definitely my favorite genre!

Q: How did these stories and characters come to your mind?
My 7 year-old daughter is the original "Amber Tambourine" so she definitely inspired me as someone to create a character around. Plus my 2 real-life fur babies Bandit and Roxy are also characters in the book. A lot of the book was inspired by things in my own childhood, like moving with my family and having to start over and make new friends. Plus I used to wander around the woods in my backyard as a child and make imaginary friends and adventures, so that also made its way into the book as well.

Q: Do you want to leave any message for your readers? 
I Just that I hope they enjoy reading the book as much as I enjoyed writing it! It is a very special book that will forever be close to my heart and I'm glad to finally share it with everyone.