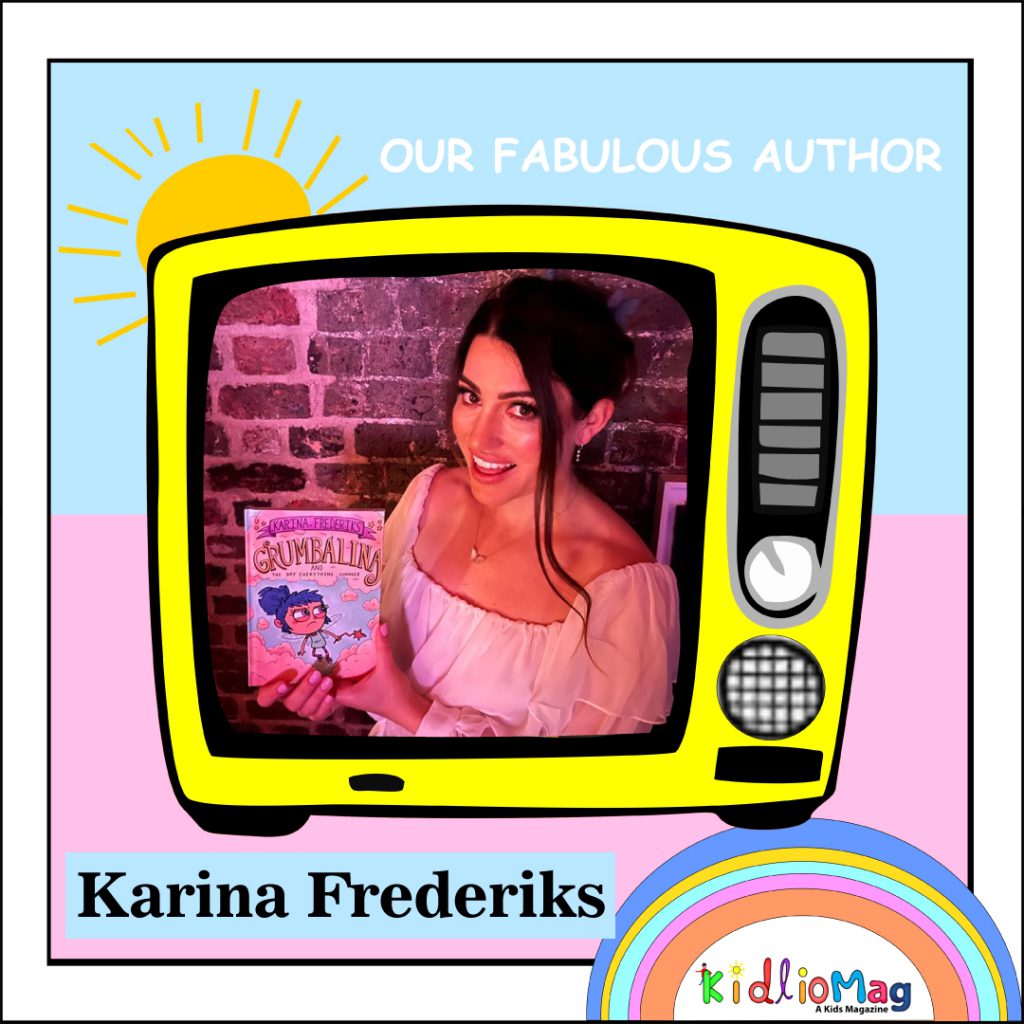 Q:  First tell us something about yourself?
I am the author of the Grumbalina children's book series . I live on a farm I love animals and playing with my fuzzy friends . I view myself as a creative with an active imagination. I love to write , cook and craft – and I use my imagination in all areas of life . Creativity and originality are two of my signatures traits . In my spare time I enjoy yoga , fitness and riding horses . 

Q: How and when did your journey start as a writer?
English was always my favorite subject in school and I studied literature in University . Writing creative stories with an unexpected ending  was always something I really enjoyed . From school until adulthood writing down a story and arranging words together to read in a nice way is something I am passionate about. 
Q: When did you write your first story? Is it published or not?

I was really into writing all throughout high school .  The Grumbalina  series is my second publish book but first series I have written. My first book was also for children called Ruby Sue. 

Q: Tell us something more about your books?
I'm really excited about the release of books 3 and 4 that's coming up in February ! The series is 8 books and is really a coming age tale about Grumbalina and her fairy friends . Grumbalina faces daily challenges growing up , and each book carries with it a few lessons for kids . Friendship , sibling rivalry , gossip , failure , even pollution are all topics that you will find throughout the books. The series supports gender equality something I am passionate about. 

Q: Why do you choose kids as your reader ? is there any specific reason?

To write and design for kids is just so much fun . I love to use creativity to build something exciting and sharing that with children is just so fun and rewarding! I personally am still very into bright colours , and I have a childlike eye for design . 
Grumbalina originally was  a poem I wrote for fun  and when I shared it with people they were super into the characters. I had people from all walks of life ( young and old)  encourage me to write more , which so far is the 8 books –  . I hope to draw children's imaginations into the fun colourful world of Pufftown where donut invasions , spell books and golden wands reign supreme. I hope the ideas in my books also provide unique ways to learn lessons that are more cheerful and memorable then being scolded by adults . 

Q: How did these stories and characters come to your mind?
 The characters are all real people in my life . Grumbalina , perfect Polly , Chatty Chad and Mitchy are all friends of mine. The storylines are all based on real events however I did add a twist of magic and a pinch of imagination to really spice it up for the kids ! 

Q: Do you want to leave any message for your readers?
Reading and writing is really important . Tapping into your creative side and wandering into an imaginary world is essential for children – and staying in touch with the magical creativity from your own mind is something that everyone needs to hold on to as they grow up and get older . I hope to encourage kids to pick up a book for a couple minutes a day  ! The independent fun that you can create by yourself through the joy of reading is something I hope every child can experience.