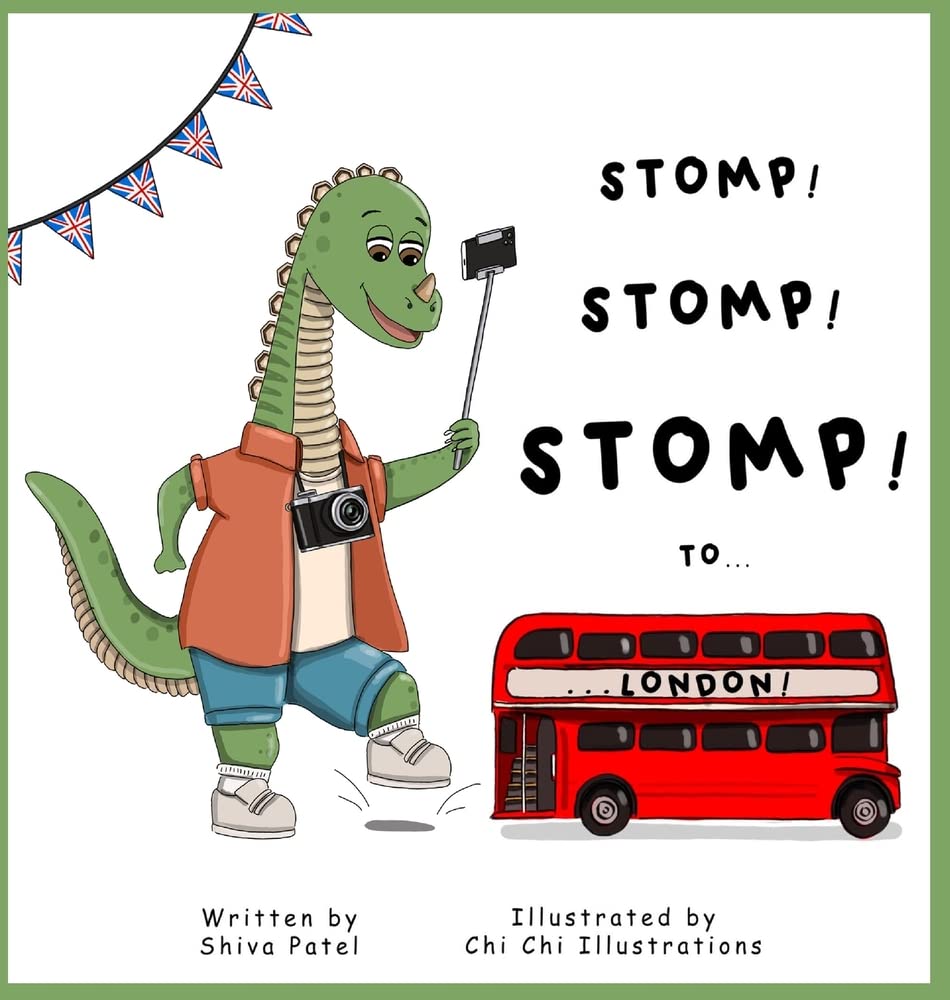 Stomp Stomp Stomp To… London! by Shiva Patel
Stomp Stomp Stomp To… London! is a charming book that takes children on a fun and educational tour of London, England.
Diggy the Dino has a magical STOMP and he loves to take pictures.
He has magical powers. If he stomp three times, he can travel anywhere he wants.
Get ready to experience the magic and warmth of London with the eyes of Diggy the Dino, who inspires children to travel and learn about different places in the world.
This book has captivating illustrations that take children on a tour of London's most famous landmarks and attractions, including Big Ben, the Tower of London, and the London Eye, and show children the joy of traveling and exploring new places.
Perfect for Children aged 3 – 7 years.
Grab your copy from Amazon.