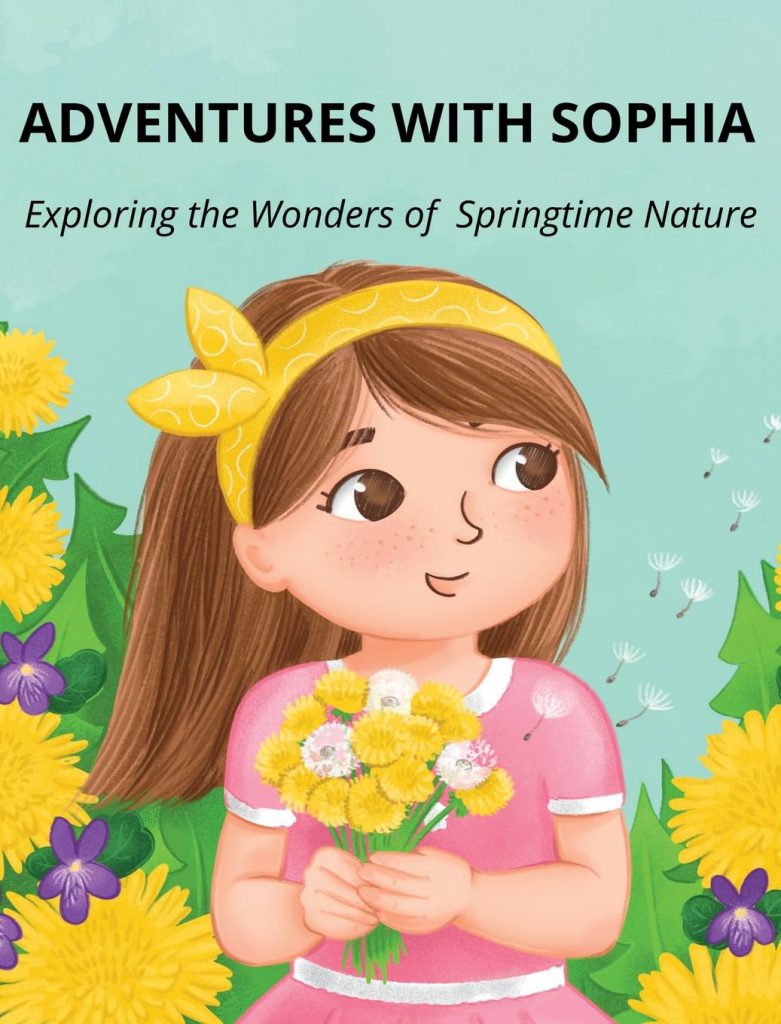 Adventures with Sophia: Exploring the Wonders of Springtime Nature by Silvi Pavlova
Adventures with Sophia is a charming book about exploring nature, identifying different wildflowers and plants, and helping children learn what parts of plants are edible.
Join Sophia and her mother on their springtime adventures as they explore the wonders of nature. From foraging for edible flowers to hiking up a mountain, and observing the creatures in their natural environment, their explorations bring them closer together and deepen their appreciation for the beauty and diversity of the natural world.
So get ready to explore your own backyard and park for various useful wild plants and flowers with your parents to learn which flowers we can eat or what can be used as a good luck charm.
.
Adventures with Sophia is a fun-filled read for young and curious minds that shows little explorers the joys of going outside, the beauty of nature, and making amazing memories with loved ones.
Perfect for Nature lovers.
Grab your copy from Amazon.
Adventures with Sophia: Exploring the Wonders of Springtime Nature