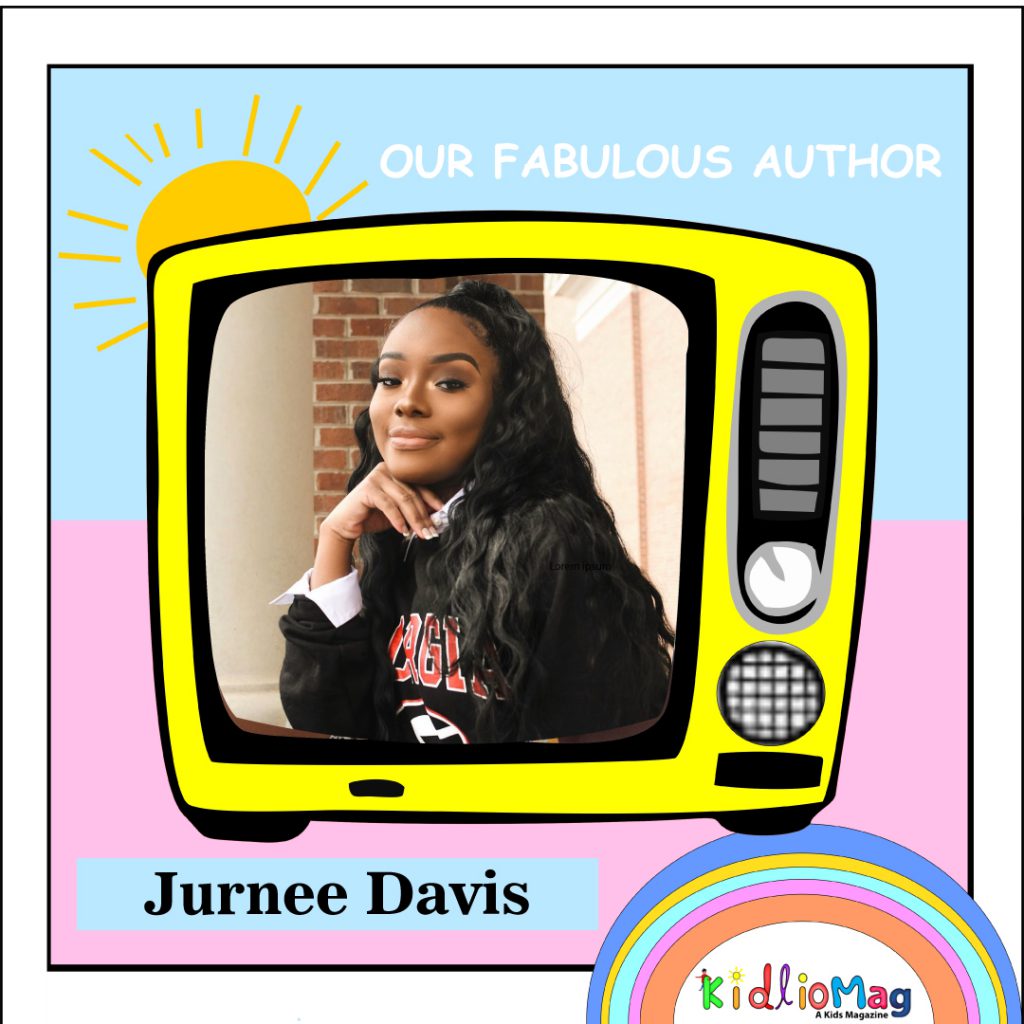 Q:  First tell us something about yourself?

Hello everyone, my name is Jurnee Davis, I am 23 years old, and I currently live in Georgia. I am a recent graduate of The University of Georgia, where I earned my Bachelor's degree in Psychology and became a member of The Exquisite Eta Xi Chapter of Alpha Kappa Alpha Sorority, Inc. My biggest accomplishment this far is my debut children's book Grandpa Has My Back. 

Q: How and when did your journey start as a writer?

Last summer during the quarantine, I was trying to figure out what I am passionate about. I tried many things but I never stayed consistent. However, an old interest of mine came back to me when I remembered that I enjoyed writing stories when I was in elementary school and would like to take that more seriously. At the time I was discouraged and unmotivated, sometimes when you are feeling that way your dreams can seem unattainable but with the right mindset and discipline it can become a reality. So I would say last summer my journey truly began.
Also, the year anniversary of my grandfather's passing was coming up during that time. Even though, I wrote some drafts with tears in my eyes, I knew that I had to finish what I had started so that his legacy could continue on.

Q: When did you write your first story? Is it published or not?

I wrote my first story after picking back up my interest in writing last fall and winter. I ended up not liking the draft, so I continue writing from different perspectives and my first story is published now on Amazon and Ingramspark. 

Q: Tell us something more about your books?

At this time, I only have 1 published book, Grandpa Has My Back, it's about the relationship my grandfather and I shared when I was younger. I can only speak for myself, but I am sure many people can relate to the fact that grandparents can be considered better than your parents because they are sometimes more lenient and understanding. Grandpa Has My Back is exactly that, it goes over a weekend spent at the grandfather's home and breaking all of the rules that your mom and dad typically would not allow. It is everything kids don't want their parents knowing about when they are away for the weekend with their grandparents. 

Q: Why do you choose kids as your reader ? is there any specific reason?

I chose kids as my reader based on the feeling grandparents give. No matter how old you are, you will still be considered their baby or a kid. Everyone's face lights up when they see their grandparents because they miss them. Plus, I have not seen too many book showcasing multigenerational families. 

Q: How did these stories and characters come to your mind?

The story and characters are based on my real life! Papa Tommie is a name my grandfather went by and little Jurnee is based off of myself. There is also an illustration of the mom which has similar features as my own. This book was really personal and played a huge role in my grieving process. Plus I wanted my grandfather's name to be known outside of my hometown and household so I had to name the character after him.

Q: Do you want to leave any message for your readers?

Yes, I would. To anyone that has made it thus far, you can do anything you put your mind to! Anything you see in the world was someone's thought or sketch at one time but it came to life. You can do the same. You can create anything. I also hope that you all are able to receive copies of my book well and enjoy them just as much as I do! Thank you.