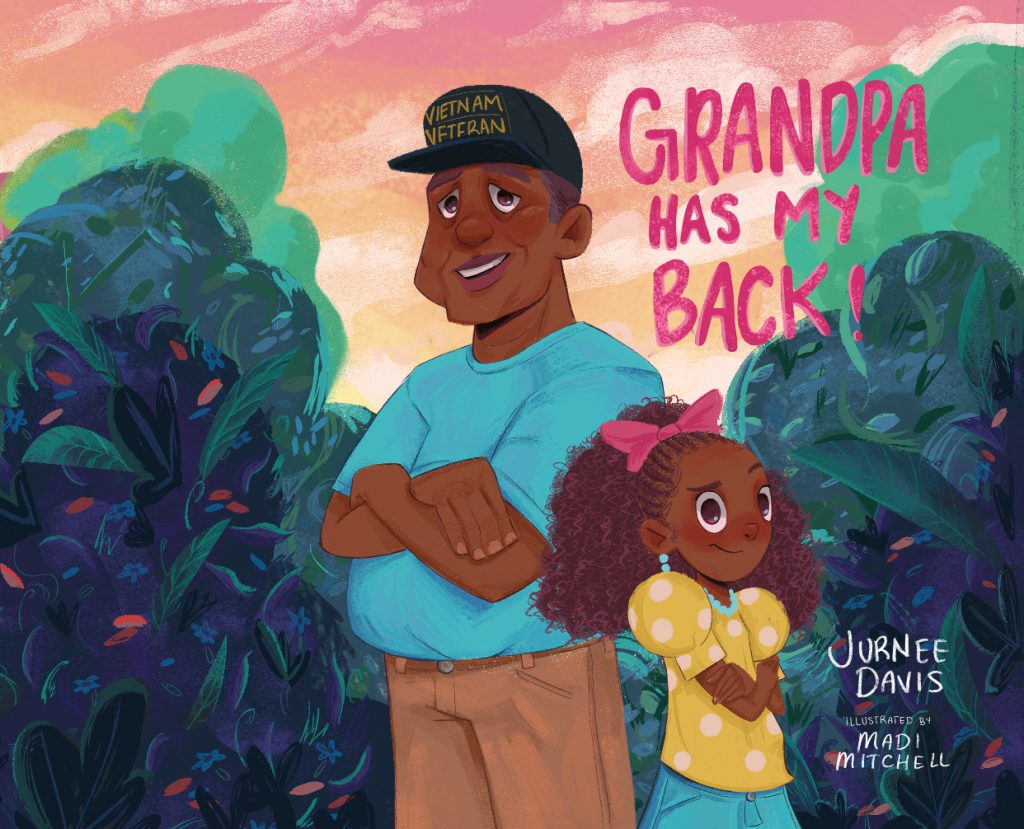 Grandpa Has My Back by Jurnee Davis

Grandpa Has My Back is a celebration of love, warmth and shows a special bond between grandpa and a young girl.
Jurnee shares a special bond with her grandfather that provides her an extra layer of support, and she knows, whatever happens, her grandpa is always there for her. She said Her Grandpa is a unique gift that God sent especially for her.
Her grandpa, Papa Tommie knows everything about her since before her birth, they love to play together and spend time together, or we will say they are partners in crime. Jurnee's mom didn't know what mischief they both did at grandpa's home every weekend.
Join little Jurnee and her grandpa as they spend a fun-filled and adventurous weekend together. This book depicts the love, friendship, and emotion of the special bond between Jurnee and her Grandpa.
This book has beautiful illustrations that capture the essence of this story very beautifully. I highly recommend this book to children so they can cherish their bond with grandparents, and I'm sure children will enjoy this heartwarming story of little Jurnee.
perfect for 2+
Grab this beautiful book from Amazon