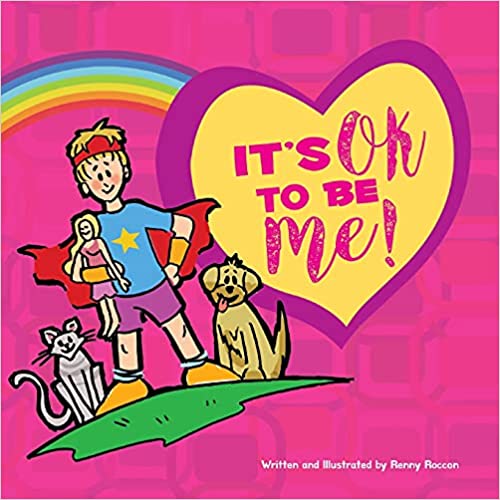 It's OK to be ME! by Renny Roccon
It's Ok to grow up a little different!
It's OK not being the same as everyone else!
It's ok to be unusual! It's Ok to be Me!
It's OK to be ME! is an empowering book that encourages children to be proud of their distinct features, feelings and encourages them to be you and follow their hearts.
This heartwarming story is about a boy who lives with his parents and two elder sisters, and his childhood is very cool and comfortable. But as he grows young, he doesn't fit in between other boys as he likes to play with dolls rather than doing boys' things. He loves to dress up as a wonder woman and likes to sing and dance for his family.
Follow the experiences of a young boy growing up in a world where his differences are not acceptable, and he knows he has to make his way.
I love how the author tries to give a beautiful message of self-love, self-acceptance and empower young minds to express themselves as they are. This beautifully illustrated picture book has the power to make a change in the thought process of society about gender non-conformity and norms.
I recommend this book to every child, and I'm sure after reading this beautiful story they will fall in love with themselves and start admiring their friends too.
"Let be you and let your light shine."
Perfect for 3+
This book is available on Amazon.