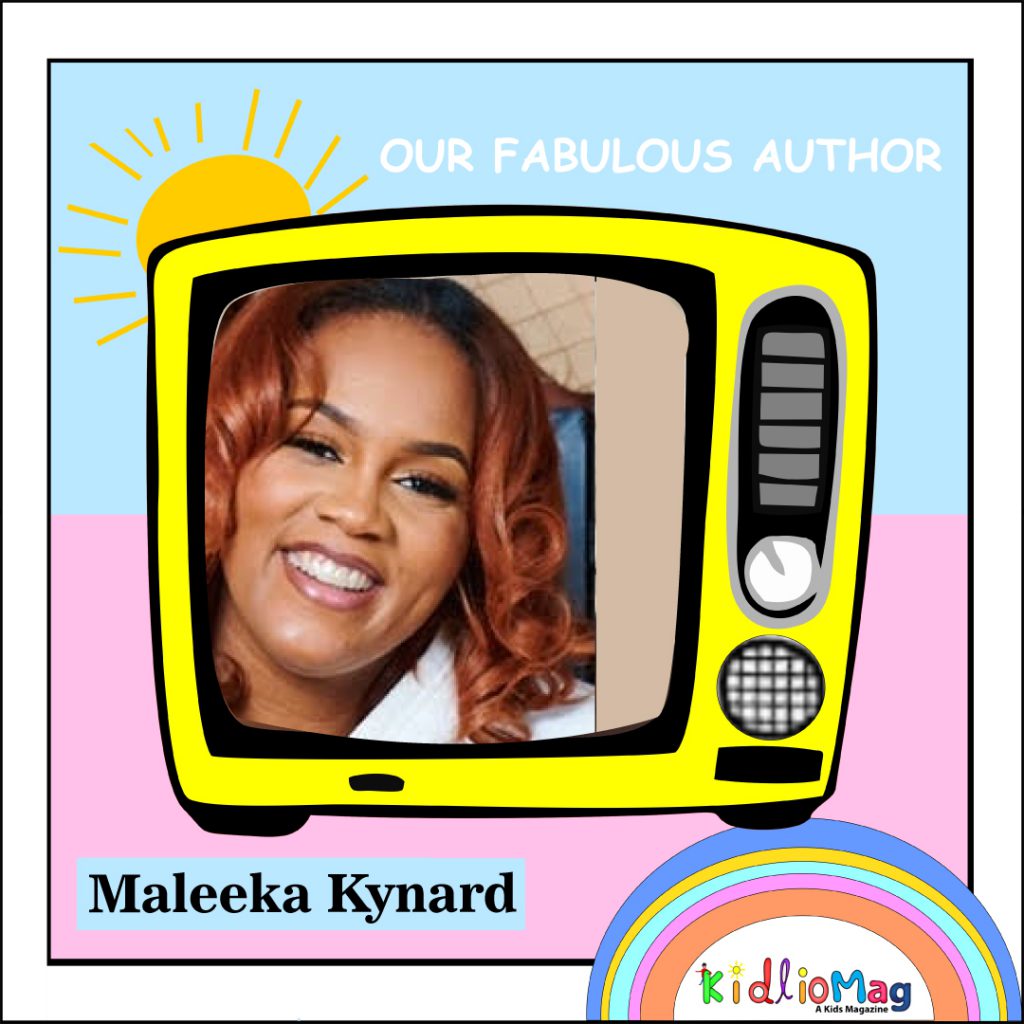 Q:  First tell us something about yourself?
A: My name is Maleeka Kynard, and I am a proud mother of two beautiful children. I played collegiate basketball for The Ohio State University and for Xavier for my final year of eligibility. Earning both my bachelor's and master's degrees. I also played overseas in Ireland for a season. I am currently a basketball coach who also fosters children and their families to build better relationships in my community. I believe the key to life is giving of one's self. We all have experiences in this life rather they are great experiences or traumatic however, we have a duty to use those experiences as teaching points and motivation to play our part in making the world around us better. I started writing for my daughter when she turned one year old because I wanted her to be able to see herself in a book and situations she may deal with in life so she can relate and see images of herself. Which inspired "I wake up with Love in my Heart." Her father and I went separate ways very early in her development and it pained to think that my child wouldn't have an understanding of our separation as she became older. Her father and I love her very much and I wanted her to always know that and he motivated me to publish the book as he explained, there are a lot of kids that are in the same situation. This story can be a blessing to other families.
Q: How and when did your journey start as a writer?
I started writing when I was a child. I loved poetry and rap when I was young. And for a brief moment, I was a rapper, Lil Meme. I recorded one song and performed it when I was seven years old. Writing has always been a passion of mine. I have many stories written that only my eyes have seen. I'm excited to have started the journey to stop holding back gifts the Most High blesses me with. My daughter has inspired me in so many ways to continue writing with a purpose.
Q: When did you write your first story? Is it published or not?
I wrote my first story when I was ten years old. It was never published because I was always too afraid to share my art. All of my stories are in my head. One day I believe they will manifest themselves to bookshelves around the world.
Q: Tell us something more about your books?
I Wake up with Love in my Heart was inspired by the separation of myself and my children's father. When I wrote the story and told it to my daughter it was just that. A story for her to be able to cope with her parents no longer being together as she developed knowing that we both loved her no matter our circumstances. Originally I didn't want to share out of embarrassment that we failed as a couple however, the Most High came to me and explained that my stories are fruitful and the gifts that he has given me are to be shared.
Q: Why do you choose kids as your reader? is there any specific reason?
I choose families as my reader. The entire family needs to learn from my stories not just the children. I want black and brown kids to see themselves and their circumstances in stories that are filled with love and understanding. It is important to me that our black and brown babies feel important.
Q: How did these stories and characters come to your mind?
My characters are real. They come to through life experiences. They are reflections of myself and the things around me. It is simply humbling of oneself to share a journey that can help another.
Q: Do you want to leave any message for your readers?
Your life is it your own. We are all created for special purpose and we are all living on barrows time. Our children need us and our life experiences to guide them in the way they should go but most importantly our children need our love. They need to feel loved and understood they need images of things that they can relate to and feel a sense of importance. Life is a journey of circumstances some good some bad but regardless of your situation you are loved and you are important. Believe in your gifts and share them with the world.