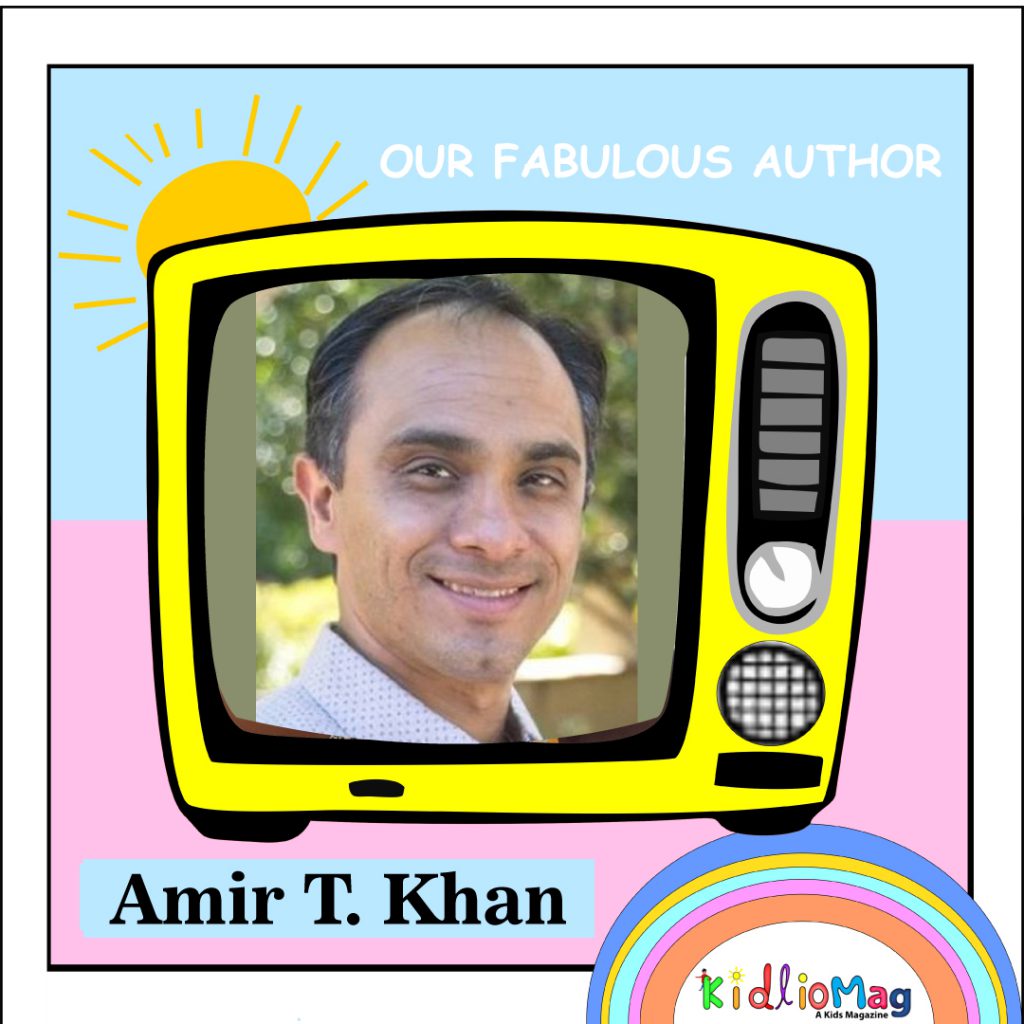 Q:  First tell us something about yourself?
I am the son of immigrant parents, a Pakistani father and Mexican mother, Spanish was my first spoken language. As first author in both families, I am happy to have come full circle with this book and have bilingual versions (English and Spanish).
Currently, Amir works in Information Technology. He has a Bachelor's in Computer Science from Northern Illinois University and a Master's in Computer Information Systems from Northwestern University. When possible, I am an adjunct professor teaching technology at the collegiate level.
Q: How and when did your journey start as a writer?
My journey actual started in 6th grade when I wrote "Speedboat Race" for a class short story assignment. Eventually my teacher submitted my manuscript to school district where it was selected to represent it for 6th-grade submission to Illinois Young Authors Conference in 1990.
Q: When did you write your first story? Is it published or not?
I started writing stories at young age. However, "Speedboat Race" was the only manuscript kept by my parents. "Speedboat Race" is self-published and now available on Amazon in English and Spanish.
Q: Tell us something more about your books?
In 1990, I made my own illustrations for "Speedboat Race."  For 2021, I asked my two wonderful artistic daughters to re-illustrate the story. I had no cover for the book and my youngest daughter Zysha drew what you see today.  The internal drawings were by Zoya, who took my existing illustrations and adapted to a digital form. I also have a Spanish version of the book in hopes to reach out to the Hispanic young readers.  Planning to also have versions in Hebrew, Chinese, and Urdu and work with young readers internationally. 
Q: Why do you choose kids as your reader ? is there any specific reason?
I was a kid when I wrote this story so it is only fitting that it aligns so other kids would be able to read and enjoy. I am also inspired to continue to have kids enjoy reading, writing, and arts. My hope is to work with schools and use the book as a learning opportunity that your dreams may take time but can be fulfilled. I was an Illinois Young Author recipient for "Speedboat Race" and now its published after almost 30 years.
Q: How did these stories and characters come to your mind?
I wrote this short story school assignment. If I recall, why I ended up with "Speedboat Race" it maybe because I wanted a remote-control speedboat at one time and was drawn to racing it on a local pond.
Q: Do you want to leave any message for your readers?
It gives me great joy to publish this story after many years and demonstrate the potential of taking hold of your dreams.  Enjoy this wonderful story and see if this speedboat racer can overcome all adversity.