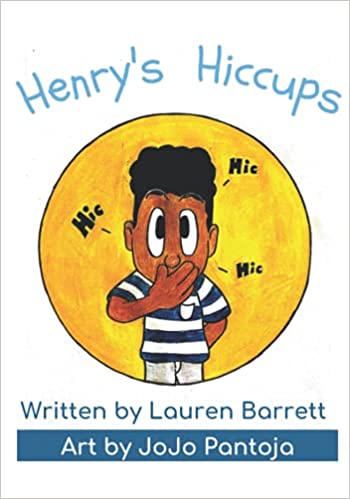 Henry's Hiccups by Lauren Barrett
Henry's Hiccups is a fun and adorable picture book about love, diversity, friendship and inspires children to learn new things.
Henry is a happy little boy, but one day he wakes up with the biggest problem, the Hiccups! He has hiccups all the time.
He tries several ways, from breathing exercises to drinking water, but he can't get rid of his hiccups. The problem arises when his teacher asks him a question and when he tries to answer correctly, his hiccups come back. The whole class made fun of him, and it happened again and again.
Henry felt sad until he met his friend and neighbor Natalie, a deaf girl who uses sign language to communicate. Join Henry on his journey to discover a new way of answering questions without speaking and how he gets rid of his hiccups.
I am sure children will love this beautifully illustrated book that teaches them to keep trying and never give up.
Perfect for 3+
This book is available on Amazon.