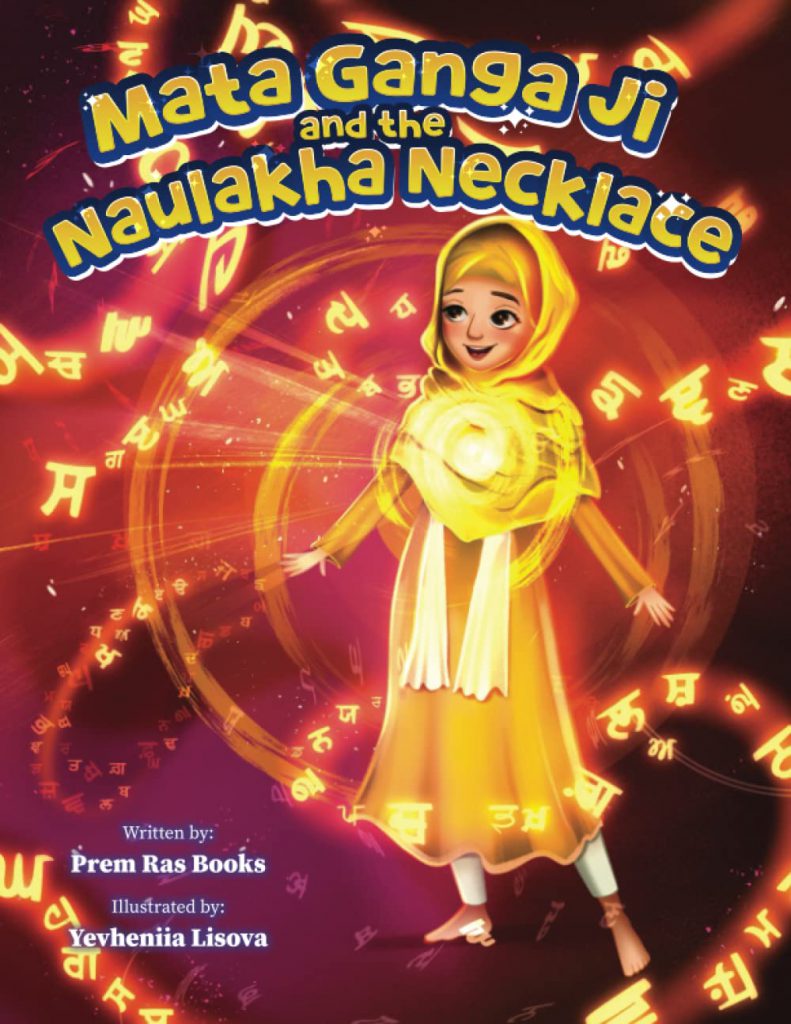 Mata Ganga Ji and the Naulakha Necklace by Prem Ras Books
This book introduces your children to the wonderful Sikh religion, its history, and culture and tells us about Guru Arjan Dev Ji's message of one almighty and the beauty of goodness that lies in everyone's heart.
This story follows Guru Arjan Dev Ji, the fifth Guru of the Sikhs, who was the embodiment of Godly devotion, Selfless Service, and Universal Love, and her wife, Mata Ganga Ji, who was a little bit like us.
When a beautiful necklace worth 900,000 coins is presented as a gift in Guru Arjan Dev Ji's court, the entire city of Amritsar is in a buzz. Everyone wants to see the necklace, especially the Guru's wife, Mata Ganga Ji also desires to wear that Naulakha Necklace.
Mata Ganga knows that her husband is not interested in material things, but when she asks the Guru to wear the beautiful naulakha necklace, the great giver of gifts – Sri Guru Arjan Dev Ji – presents her with something entirely different, the Sri Bavan Akhri, a rare jewel that changes her way of seeing materialistic things and help her discover the true meaning of beauty.
This beautifully illustrated book is inspired by a true story that teaches children about Sikhism, the Sikh belief system, and most importantly gives a sense of pride in sikh children.
Perfect for 5+
Grab your copy from Amazon.
https://www.amazon.com/Mata-Ganga-Ji-Naulakha-Necklace/dp/B0C51S2MRV/