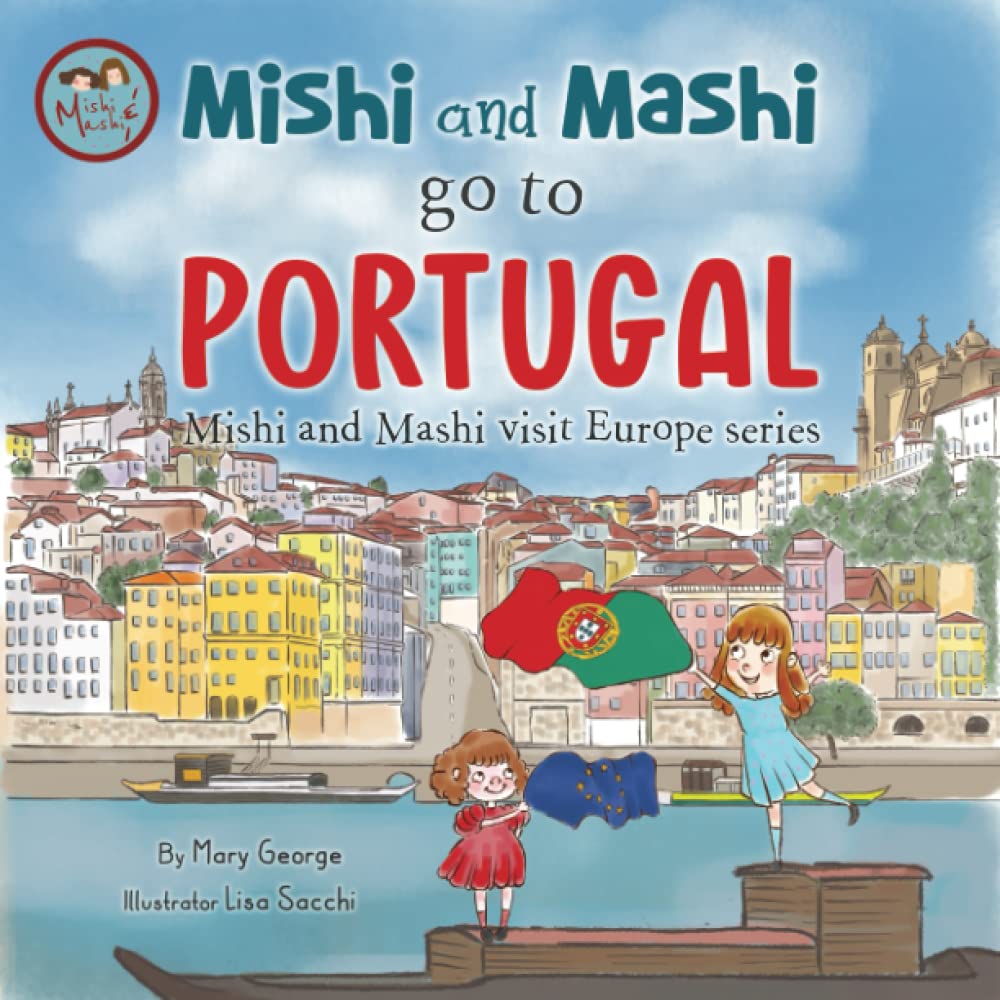 Mishi and Mashi go to Portugal by Mary George
Are you planning a trip to Portugal with your child?
Travel can be an enlightening and eye-opening experience for children of all ages. This beautifully illustrated book series opens the world to young children to new cultures and experiences in a fun and engaging way.
Join Mishi and Mashi, two adorable sisters, as they embark on an amazing adventure in Europe with their family and, this time in the beautiful country of Portugal.
In Portugal, they drive on a tuk-tuk in Porto, visit a local fish market, cook delicious Pastéis de Nata and visit the magnificent Pena Palace in Sintra.
Follow Mishi and Mashi on their unforgettable adventures in Portugal and what surprises they found at the end of their trip to the Algarve.
This book series' goal is for parents and children to understand the importance of traveling together with family, making new memories and experiences, visiting different sights, not to mention learning about different cultures, history, and food.
Perfect for 3+
Grab your copy from Amazon.