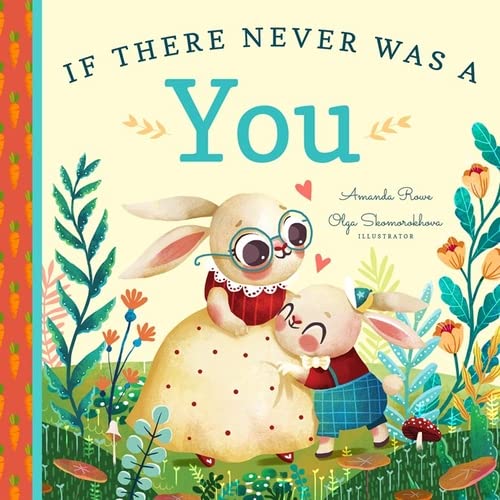 If There Never Was a You by Amanda Rowe
If There Never Was a You is a beautifully illustrated book and a cute way to tell children how much they mean to you and how empty life would be without them.
This book shows how Mama Bunny's life changed with the arrival of the Little Bunny. Mama Bunny tells little Bunny in so many different ways how her life would be if there never was a you. Who would make her smile, laugh and share adventures with her?
No one can describe in words the feeling that a mother has towards her children. But this heartwarming book and its colorful and playful art perfectly exhibit the beautiful bond between them and show children that the place they hold in their parents' hearts can never be filled with anything else.
This adorable picture book with rhyming text is surely an emotional experience for parents to read with their children.
Perfect for 1+
Grab your Board Book from Amazon.
To learn more about Amanda visit: https://amandarowewrites.squarespace.com/