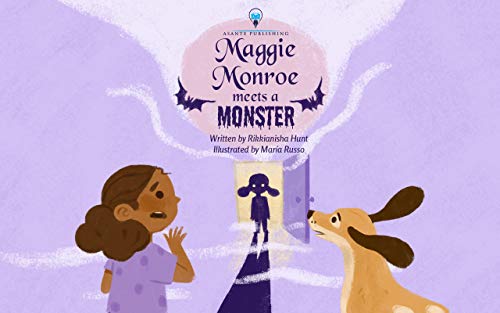 Maggie Monroe Meets A Monster by Rikkianisha Hunt
Illustrated By Maria Russo
This is such a cute and interesting story with a slightly spooky feel , I'm sure children will enjoy reading this book.
Maggie Monroe was a little girl who lived in the city of humans with her family and her little sister. One day her dad got a job in the city of monsters and now they have to move there .But Maggie is not happy with this change, she doesn't want to leave her friends . Her friends Lauren and Simon told her about monsters and now she became more frightened to go there .
Read this book to know what happens when a monster comes knocking at their door . Was she able to make new friends or her fears become true?Join Maggie and her adventurous journey to the city of monsters .
This is an amazing story and I just love the purple color all over the book which makes this book more beautiful . Illustrations are amazing and give this book a spooky feel . This book teaches us that we can't form an opinion or judge someone based on our imagination .
Perfect for 2+
Book is available on Amazon as paperback and kindle.